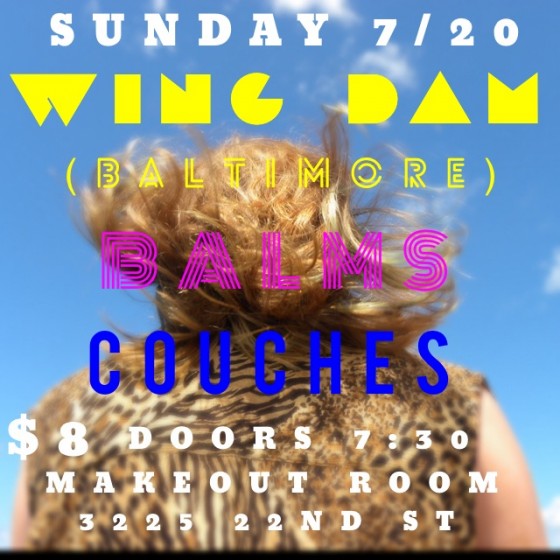 With Wing Dam visiting from Baltimore and featuring members of Dan Deacon's recording outfit, as well as local bands Balms and Couches (fresh off their recent tour)!
Damn, with Last Nite returning and cool shows happening again, the Makeout Room is starting to make its case for best bar in the Mission!  Not to mention Primo holding down Tuesdays with Slow Jams for like FOREVER.
That tinsel ceiling seals it.