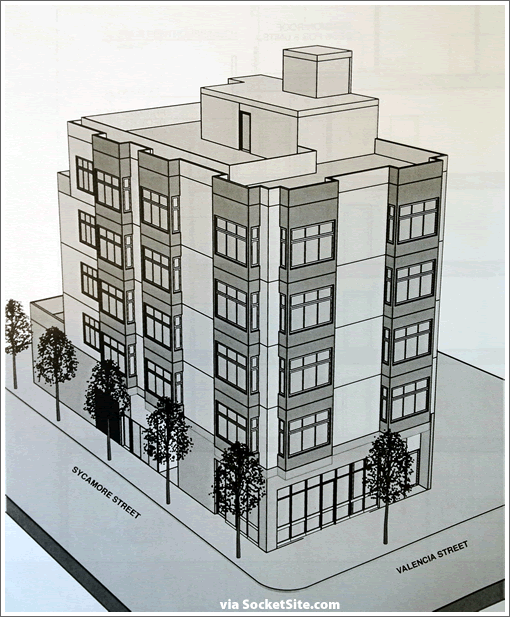 SocketSite followed up on its original report, and found that the building owners are indeed pretty far along into the process of replacing Elbo Room with this big 'ol condo complex:
A detailed set of architectural plans has been drafted for the project and the building's owners have authorized the architects to act as their agents in submitting applications for environmental reviews, a historic resource evaluation, variances and Conditional Use. That's every step required to get the project formally approved.
In fact, a month after the Planning Department provided their feedback on the preliminary plans, the application fee for which was nearly $5,000 alone, a follow-up meeting was scheduled between the Planning Department and architects to discuss next steps and plans for submitting the Environmental Evaluation and Historic Resource report for the project to move forward.