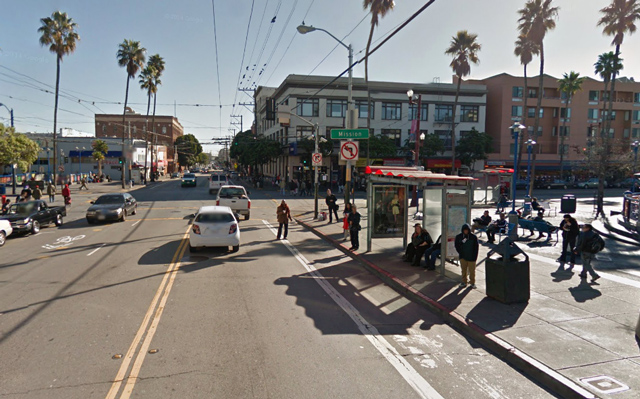 An unidentified man was attacked by five male suspects at 16th and Mission Streets around 3 a.m. Friday morning, August 1st. According to police, the suspects took the man's cellphone and cash, and stabbed the guy in the leg before fleeing the scene.
The victim was taken to the hospital and was in stable condition as of Friday evening, but police had not yet made any arrests in the case.
Meanwhile, across town in North Beach, two guys and a dog also got stabbed around 1:30 a.m. Friday morning. The dog is expected to survive.
[Via: Bay City News/SFAppeal]
[Photo: Street View]