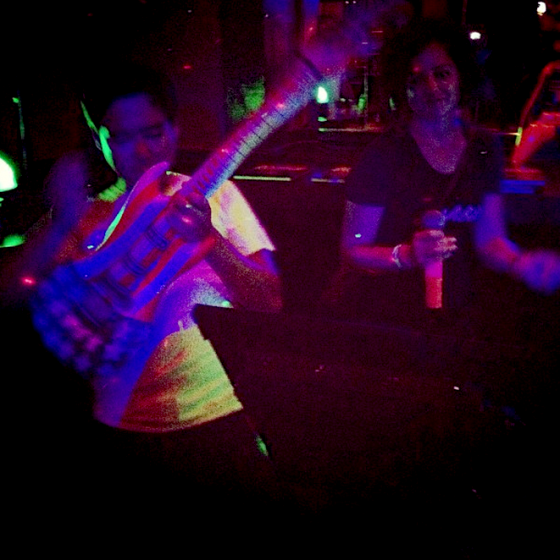 Here's one of the great things about DJ Purple's patented "Dance Karaoke" party: even if you're turned off by the fact that the girl or guy you desire only has one go-to karaoke song (and that song is "Gangsta's Paradise") you can always just get things going on the dance floor:
Amanda at slate karaoke – m4w (mission district)
We danced at karaoke. Your name is Amanda. I am shy but I wouldn't mind getting to know you better. [link]
Here's hoping they get to dance together once again!
(Thanks, Candy!)