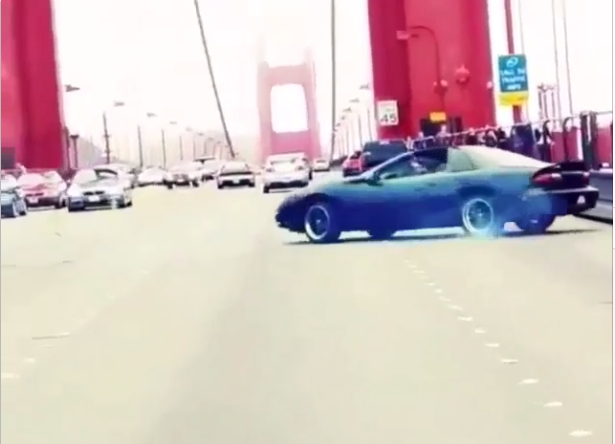 Clearly some illegal activity happening here, which the_ssnoopy_show posted on the Internet for the benefit of some 2,800 instagram fans and much to the chagrin of Stanley Roberts.
As the Bay Area's resident hall monitor, Roberts has recently been engaged in an on-air game of cat-and-mouse with these impromptu sideshows as they pop up around the East Bay. The video made it on KRON4 news last night, to which the_ssnoopy_show responded, "Thank You 4 All My New Followers Stanley,Im Flattered,It's Still Fuck Em Im Jus Glad Your Helping Me Spread The Good Word!!!!"
Anyhow, it appears to be an early 2000′s Camaro, which was a really ugly year for Camaros.