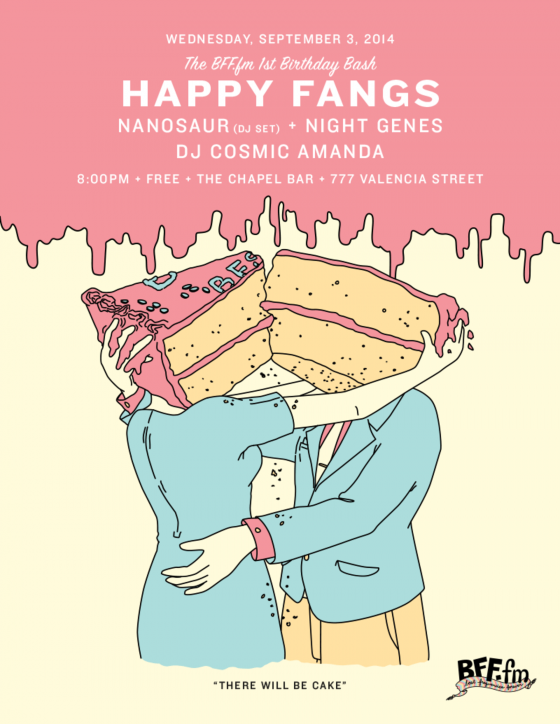 BFF.fm, the Mission's own and city's best underground radio station, just turned one! To celebrate, they're throwing a big free birthday party at the Chapel tomorrow night, complete with music, DJ sets, tote bags full of party favors, and lots of cake — apparently of both slice and cup varieties! Musical guests include Happy Fangs, Nanosaur, Night Genes, and BFF.fm founder DJ Cosmic Amanda herself. And did I mention that it's FREE?
Here are some cool facts about BFF.fm and Mission Mission:
BFF.fm was named by Allan, our very own editor!
BFF.fm is located in the Secret Alley, the most magical space in the city, partially built by Ariel!
Many of our multi-talented contributors, past and present, have shows on BFF.fm! They include Roll Over Easy, Tall Trees, Astral Projection Radio Hour, Pop Music, Tuff Signals, Radioculars, Burrito Justice Radio, and more! Listen to them all!
So, see you at the party tomorrow? RSVP and invite your friends!