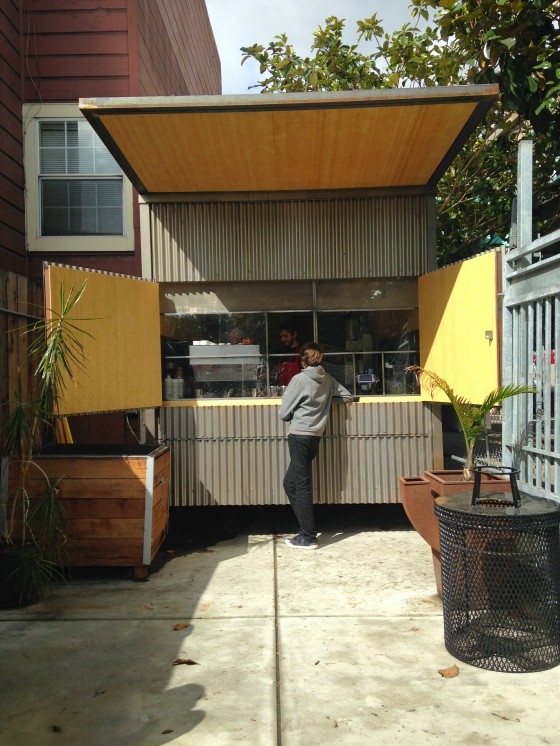 Rainbow's little cafe is finally here! The party is all day long, and there'll be free samples and vendors such as Stumptown Coffee and Starter Bakery will be doing demos:
We have worked with Stumptown Coffee Roasters to learn how to brew their highest quality (and most ethically grown) beans with the most delicious results possible. We will offer brewed coffee as well as a variety of espresso drinks off our beautiful La Marzocco espresso machine. An unparalleled selection of teas from our large Bulk Tea selection will be available. We use Strauss organic whole milk in all steamed drinks and offer Pacific Unsweetened Almond milk as a non-dairy alternative. Our menu includes fresh baked pastries from Starter Bakery.
The cafe is open Monday-Saturday 8am-6pm and Sunday 9am-3pm.