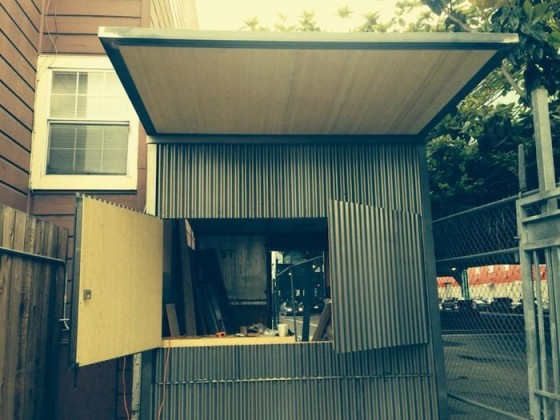 Jennifer Maerz of The Bold Italic has the scoop:
"The basic vision is to serve simple, good, healthy organic and/or small batch coffee from ethically grown sources. We are working with Stumptown throughout this process, including which espresso machine to buy." [Rainbow's Jeff] Ray adds that they'll be serving lots of different teas from their amazing bulk tea selection as well as "creative lattes" and coffee drinks.
The cafe will be to the right of Rainbow's native garden, taking over the corner of 13th and Folsom. They're decorating it with donated furniture and plants, with hopes of custom-made furniture in the future.
And they might host some events there too! Read on.