The most excellent Outside Lands just published a few hundred very awesome SF Assessors photos from 1951, complete with a handy map. "A local historian… saved them from being discarded in the early 1980s." (Let's hear it for local historians.)
Here's the southwest corner of Mission and 24th, now the BART plaza.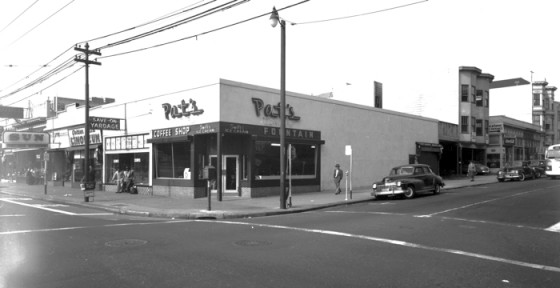 Pat's is a pretty sweet looking coffee shop.
Hey let's grab a drink at the Green Lantern on 24th!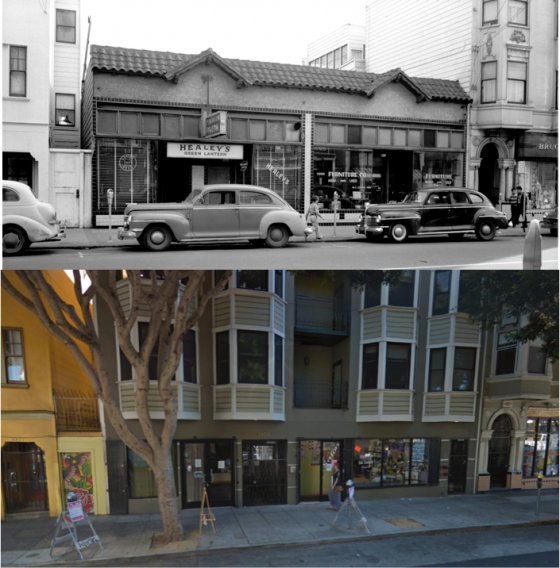 Oh wait they tore it down for a hair salon, dammit. New rule: don't tear down a bar called the Green Lantern.
IMPORTANT HISTORIBARUPDATE:
@kevinmonty posted a Green Lantern matchbook cover over at Uptown: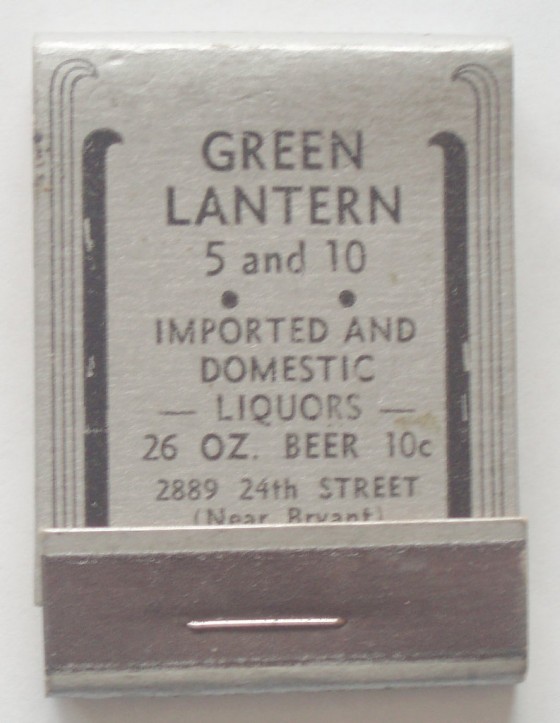 Many many more photos over at Outside Lands.