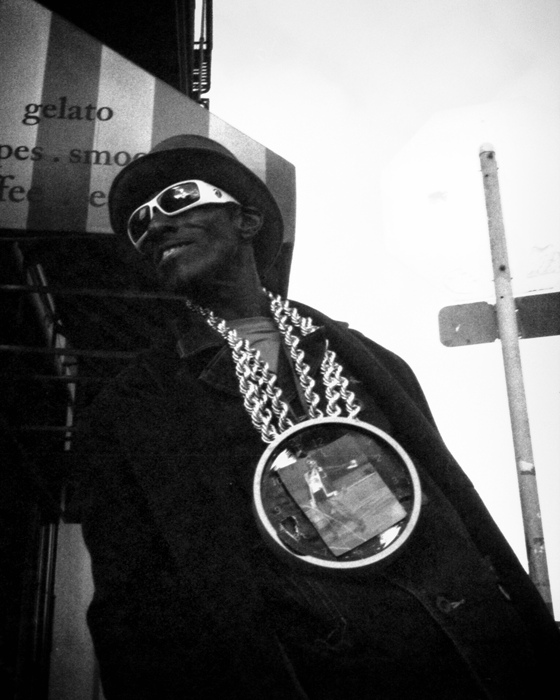 3D City is a year long stereoscopic photography project by Doctor Popular.
RT the Entertainer is San Francisco's premiere Flavor Flav impersonator and part time Zumba hype-man. He always brings a smile to my face when I'm hanging out downtown or on Portrero Hill, but this is the first time I bumped into him in our little neighborhood. Yeah boy!
Big thanks to Photoworks SF for supporting these 3D City columns. Ever since I've been shooting film, Photoworks has been my go to place for developing and scans.