Here's a status update from our pal Matt who sometimes works the door at a local nightlife venue: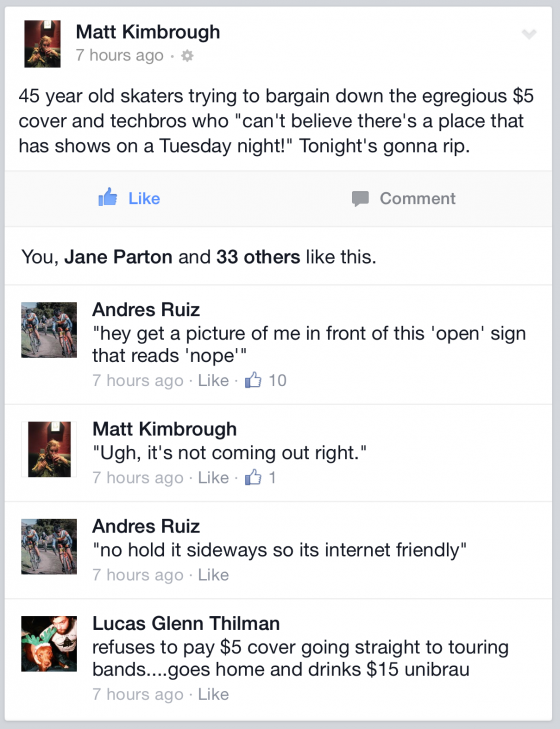 I've worked a few doors in recent years, and it always baffles me when people are baffled by a $5 cover. Bands and DJs and door people and bar backs and bartenders work hard. Don't freak out, just pay the little $5, right?
P.S. Remember Jane Parton?