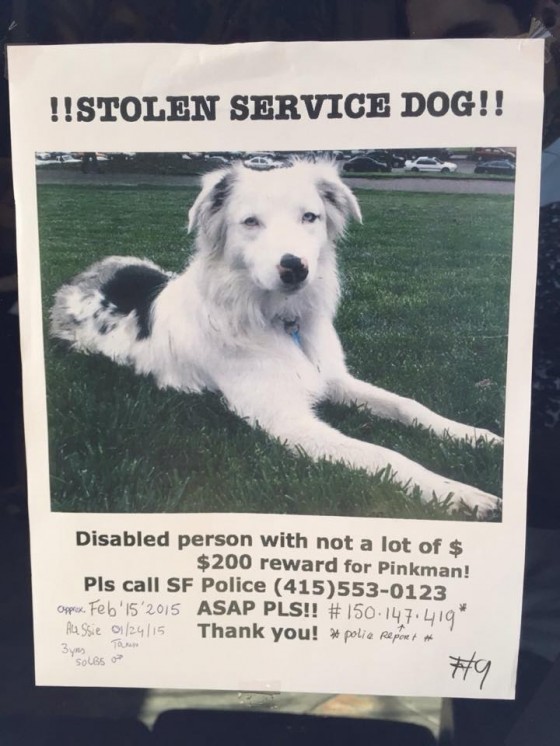 Seriously!  This is even worse than that time someone stole a cat from a homeless guy.  Hopefully this story has a similar happy ending.
UPDATE: Got an email from attorney Stacey E. Stillman…
It was voluntarily surrendered by an individual to a nonprofit organization that cares for dogs.  There were concerns about the dog placement with this individual.  The individual then filed a police report claiming it had been stolen and the police file is closed because the dog was not stolen.  The posters unfortunately continue.  We are concerned the story based on the false claims on the posters has gone viral and could endanger the dog which is now safe, and anyone who may be seen with the dog.  I am the attorney representing the organization to which the dog was surrendered.
[Photo]