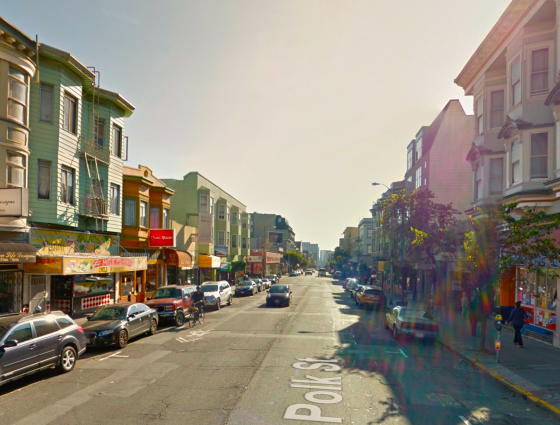 Local guidebook David Enos just published a great list of top SF attractions:
J. Villeneuve's Famous Monterey Jack Shack, 224 Bay St.
It may not be the best flavor of cheese but it's all about the atmosphere here.  One of Mr.Villenueve's descendants still supervises the cheese-making process.  Be sure to check out all the old black-and-white photos on the wall.  The Monterey Jack is crumbled up from larger blocks called megablocks. Then it is allowed to age inside the pockets of donated wool blazers maintained in a damp sub-basement area.  If your cheese comes from The Jacket itself, you might even see pieces of the original Mr.Villeneuve's tobacco pieces on your Monterey Jack.
Thom. Robt. & Sons Oyster Shack, 33321 Polk St.
You'd better arrive early, because a line often forms all the way around the block.  (1.5 hour wait) Word got out long ago (about a century) about this next famous shack on our list.  The oysters may not be fresh from the bay anymore, but they are still served in newspaper, just how they liked them in the old days.  Make sure to ask for one of the "TV Seats" where the TV attached to your table plays a documentary on the Oyster Shack's history while you eat.  You may or may not have already known that KGO-TV's Terilyn Joe once enjoyed a filet of salmon at Thom. Robt. & Sons.  Her dining companion? None other than former "Shark", Doug Wilson.
Read on for more.