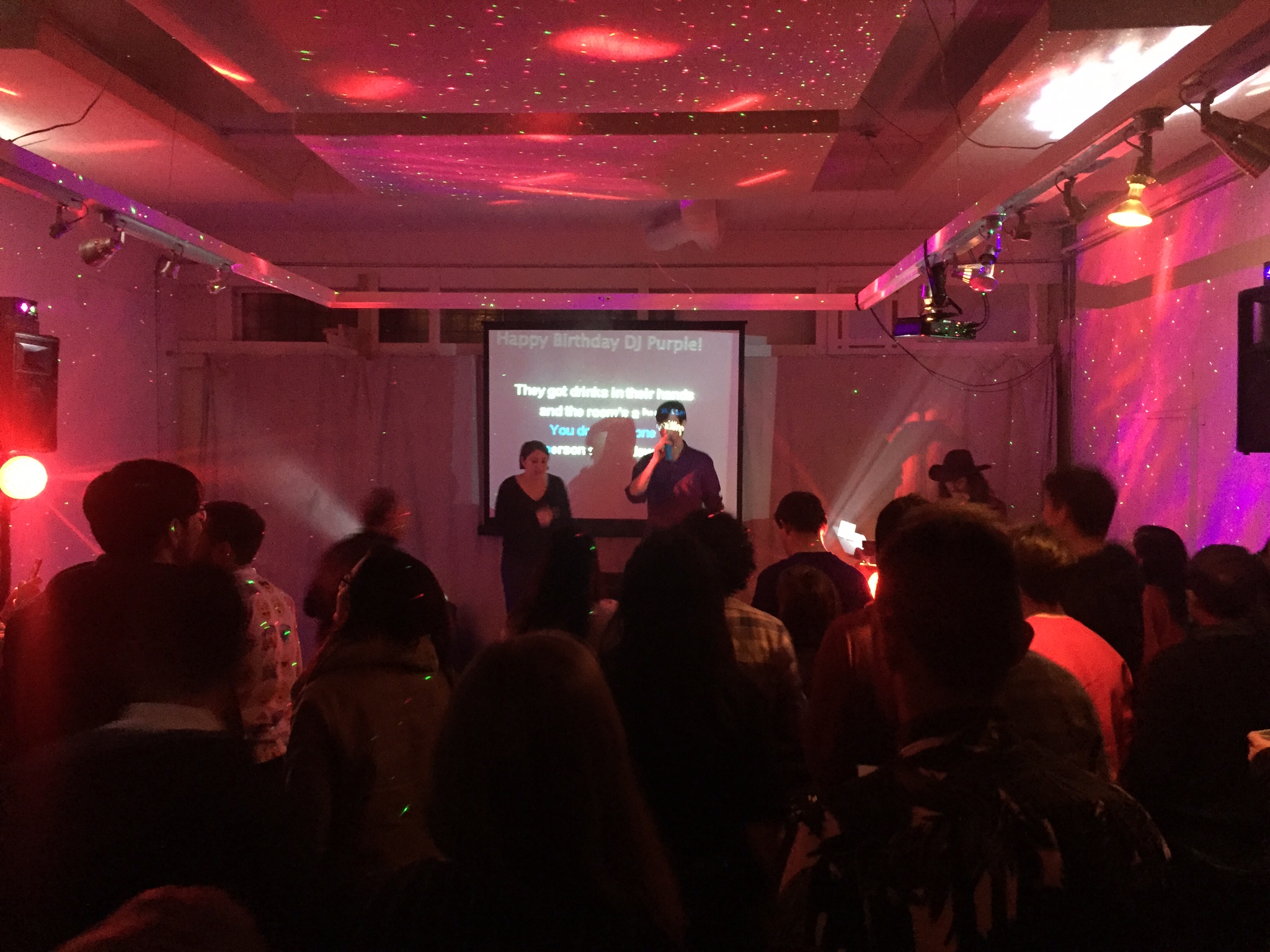 Me and my pals at Jameson Irish Whiskey threw DJ Purple a 50th birthday bash-slash-holiday party (at J. Rusten Furniture Studios, which, incidentally, may not be located in the Mission for very much longer; throw yourself a party there asap while you still can) on Saturday night, and it was epic.
As a special treat for himself (and everyone in attendance) DJ Purple got KJ Paul to come in and assist on karaoke duties so that the birthday boy could step out and sing some stuff for once! It was historic.
Here's some video:
DJ Purple does his patented "Dance Karaoke" party every Thursday in the Mission, at Slate Bar on 16th Street, don't forget.
Here's one more pic of the party: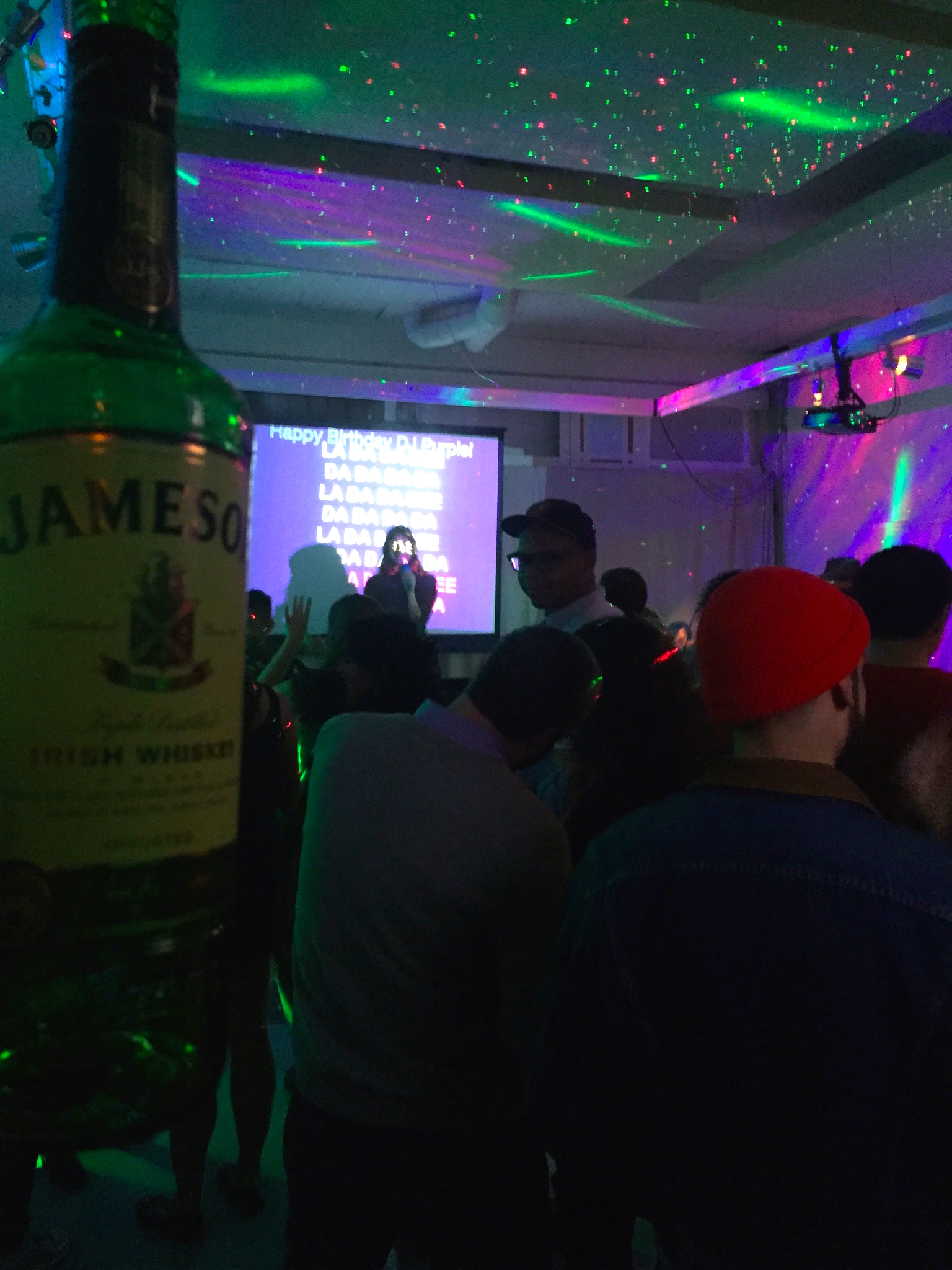 [Photos and videos by Luke Spray]