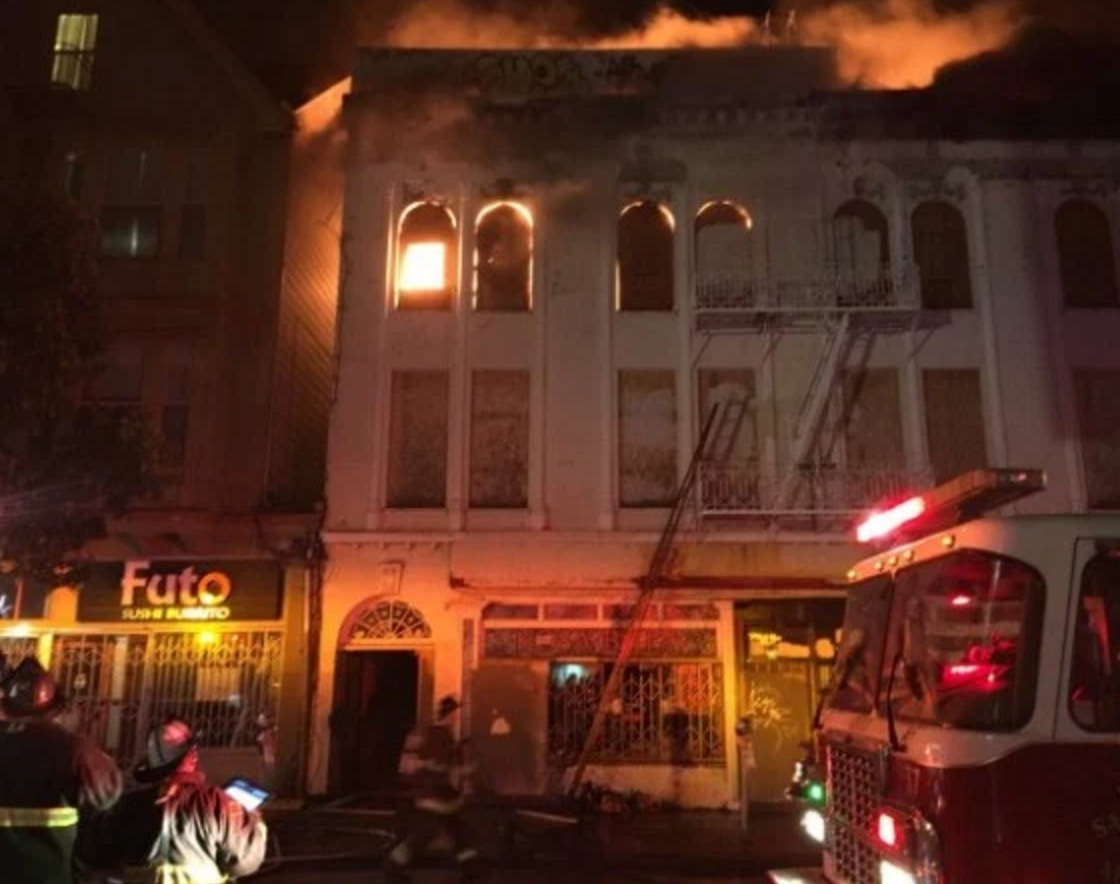 Just a few weeks after city officials told the building's former tenants to go fuck themselves, the thing goes up in flames once again.
Mission Local reports:
A 3-alarm fire broke out at the previously fire-damaged building at Mission and 22nd streets shortly after 11 p.m on Sunday night. No injuries have been reported beyond some cuts and bruises among firefighters.
By 1:20 a.m., the fire was reported under control. Residents of the adjacent building on 22nd Street, which suffered serious water damage after last year's fire, were told that they would be able to return to their homes despite broken windows and water damage caused by the fire fighting.
The corner building has been abandoned and decaying since a fire on January 28, 2015, that apparently stemmed from an electrical fault inside a third floor wall. One man died and more than 60 residents were displaced in that fire, which caused serious damage to the building and led the city to condemn it in February.
Since then, neighbors have reported taggers going onto the roof via the fire escape and scaffolding that surrounds the building. Others said they've seen squatters in the derelict site in the past.