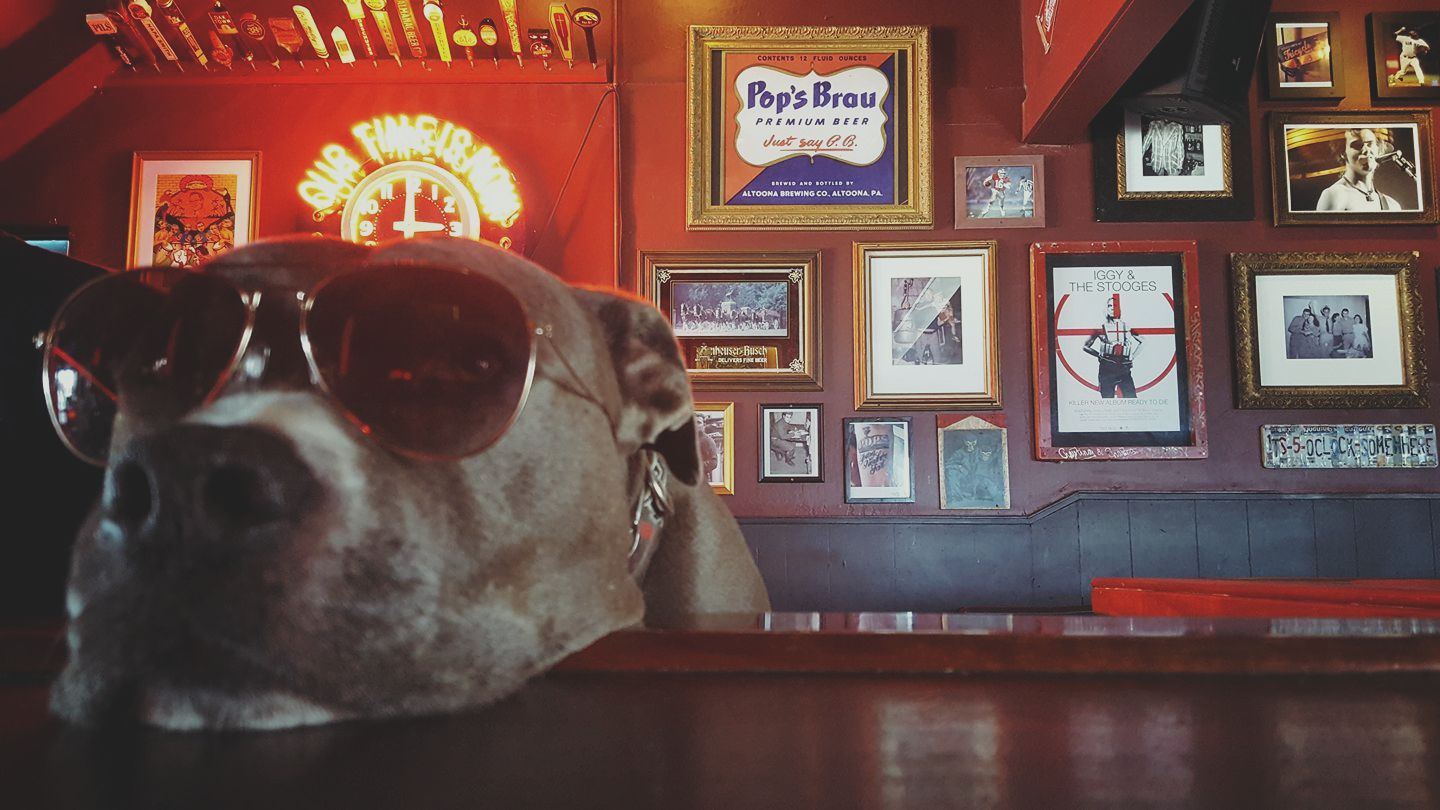 We think you and your canine friends are the best so it's so great to know the feeling is mutual. Pops Bar was voted "BEST HAPPY HOUR" in San Francisco Bay Guardian's Best of the Bay 2016. Thank you for voting!
Check out the entertainment line up this week at Pops:
10/24/16 MONDAY
American Tripps: Berlin-Style Ping Pong Night
SPECIAL GUEST DJ SEAN RAWLS
Born in the back rooms of dive bars in Berlin and perfected in the secret semi-legal art spaces of the Mission, this is a brand of ping pong built for happy hours and late nights.
With DJs Beauregard & Nutzeffekt (and special guests) spinning dancefloor gems and barroom bangers they picked up in Berlin and elsewhere.
Now every Monday at Pop's, 6pm-2am, no cover
10/25/16 TUESDAY
Trivia Tuesdays
Pops Quiz
$2 to play
8:30-10:30PM
Join us every Tuesday of the month and test your wits at Pops trivia night "POP's Quiz" where your brain may get stump on categories such as Pop's culture, Sports, Movies, Music and more, with little snippets of audio and visual effects too! So come on in for some good ole fashion competition and a night of drinking with the crew! It is a 2 dollar cover and winner gets the pot!! so tell friends and family because the more peeps the steeper the cash prize is!!
MUSIC THERAPY
Electro-Cumbia Breaks, Hip Hop, Nu Latin Beats
9PM-1:30am
No Cover
21 UP
10/26/16 WEDNESDAY
Spin the Night: Halloween Edition
Spin The Night + Exit Here Media presents:
DJ Collective: LTBG (little teenage black girl)
Jason Myers aka Murray Jiggles
Ted Maider aka DJ Tinder Haiku
Mike Boul aka DJ Woodpath
Spin the night is a fun boozy filled evening showcasing the local heroes working hard to keep the music scene alive and well in San Francisco. No particular genre, just music that inspires us to party on.
9PM – Close
No Cover
10/27/16 THURSDAY
DJ Sektor
Happy Hour Entertainment 6-9pm with DJ Sektor spinning Retro Thursday.
BFF.FM Night
9PM-1:30AM
Rotating DJs from local BFF.fm radio!
This week Music Ninja: Ash & Dom: eclectic mix of new releases fused with tunes from the pioneers who inspired our contemporary favorites. 9PM-1:30AM
No Cover
10/28/16 FRIDAY
CUFFIN
AN ALL THANGS R&B PARTY!
We are bringing past, present, and future R&B to you
Cuffin season is EVERY SEASON
Tunes:
CHAMP$
Methods
Boogie Brown
No Cover
9pm-2am
21+
10/29/16 SATURDAY
HALLOWEEN PARTY!
Come let your freak flag fly at our Halloween Party.
There'll be spooky snacks and decor and some classic Halloween games.
9pm-2am
No Cover
10/30/16 SUNDAY
FPWK
Funnest People We Know
It's that time again, dust off those funky records if you got 'em!
Come dance to vintage funk and soul with the funnest people you know. Have a favorite old dance song? Have it on vinyl? Bring it! We want our friends to come play records and dance with us. You ARE the Funnest People We Know!
10pm-2am
No Cover
21 UP
POPS BAR
2800 24th Street @ York
San Francisco, CA 94110
www.popssf.com