This will be my third time seeing them at Potrero del Sol, and I think I can safely say they're the best band to see in that park.
Here's animated GIF (made with Stilly) from the last time they played Potrero del Sol (also headlining a Phono del Sol):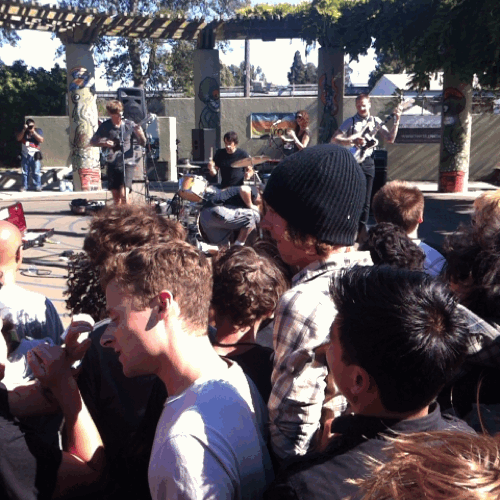 That's pretty much what the show looks and feels like, although now they have two drummers! Here's a newly released song from their forthcoming new album (and it goes pretty good with the Stilly):
Sure hope they play that one this weekend.
According to Pitchfork, they've dropped the Thee from their name, but that only makes them leaner and meaner. DO NOT MISS.
Check out the rest of the lineup (including the Coathangers!!!!) and the food truck lineup and get tickets here.