Here's my favorite song from their latest album:
I first saw them about 3 years ago exactly, and I've seen them like 6 or 7 times since because they are one of the best bands right now to see live many many times.
They take the stage at 5:30pm, but as you can see, there's a full lineup all afternoon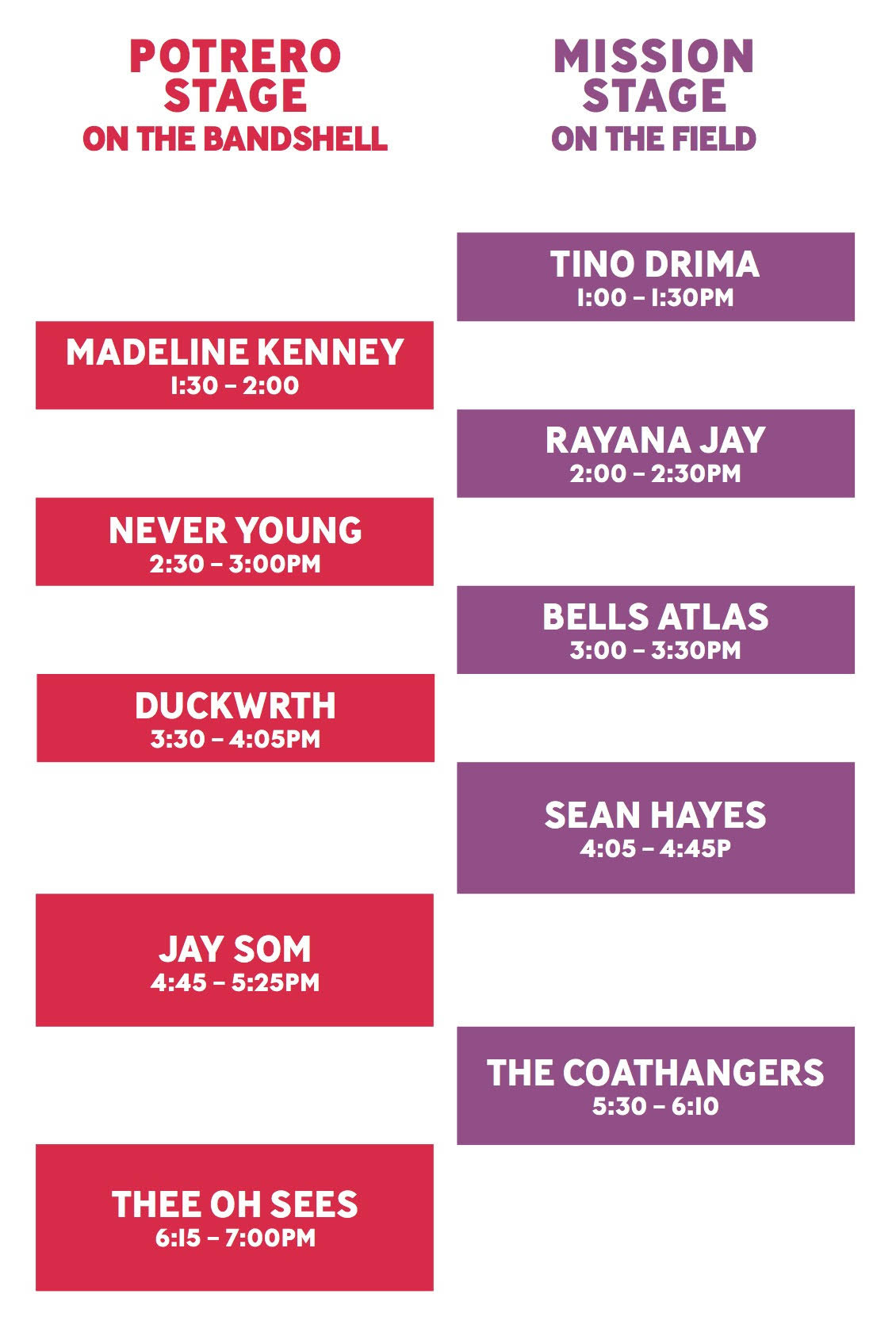 Phono del Sol takes place every summer at Potrero del Sol, a lovely little park in the far southeast corner of the Mission. Get tickets and more info here.
(Thee Oh Sees are playing too btw.)