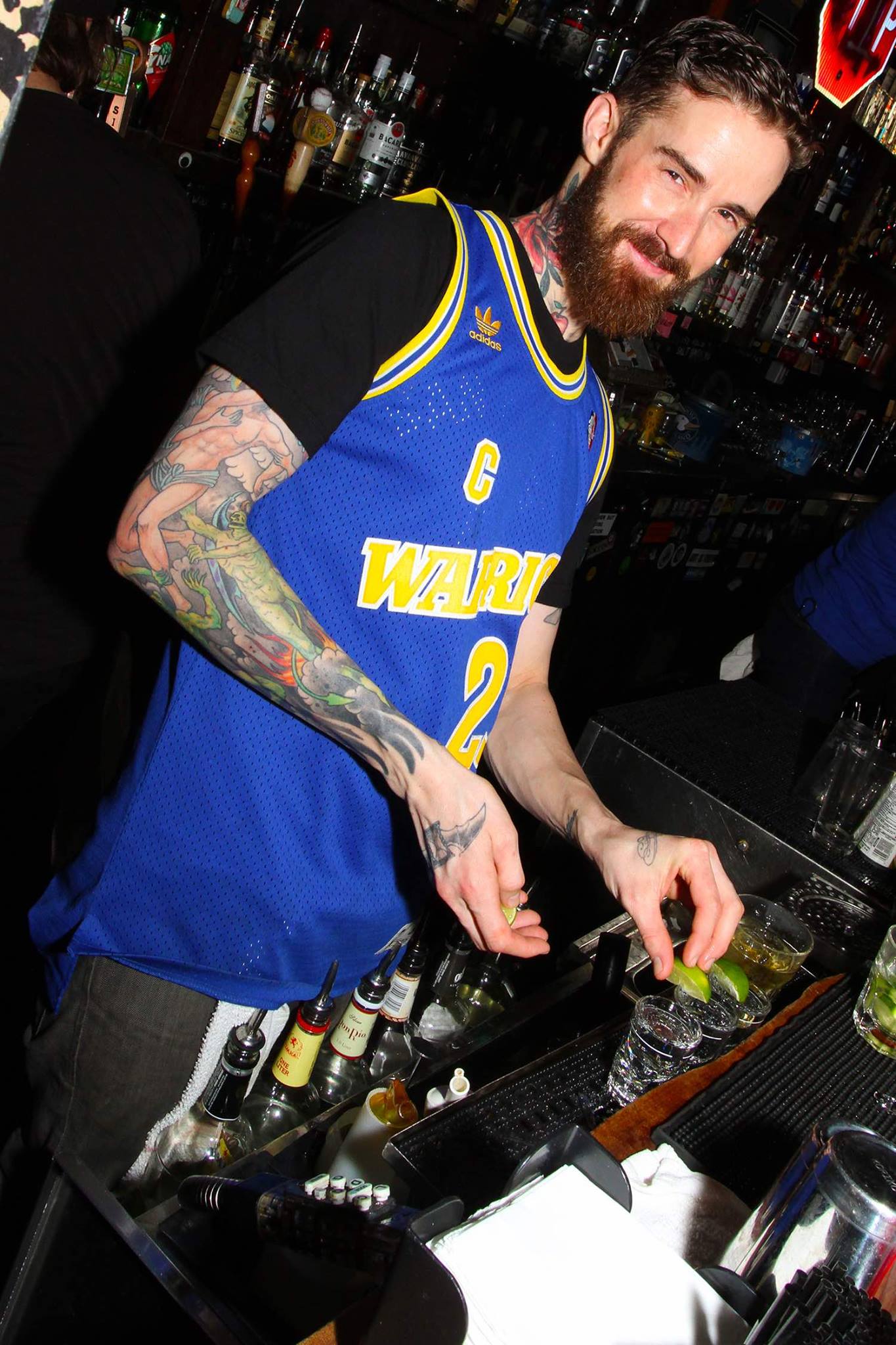 Madrone Art Bar, Nopa Restaurant, Pops Bar, The Divisadero Corridor and the Mission District will be hosting a Celebration of Life for Caleb Micah McGehee.
This Sunday from 1-4pm, at Madrone Art Bar 500 Divisadero Street, San Francisco, CA.
All he touched are welcome and encouraged to share in this community celebration. Caleb's bright life touched so many people that it's incredibly daunting for only the Madrone, Nopa, and Pop's families to communicate without help. Please feel free to share this message and details with anyone in and outside our industry. Caleb was an extremely vibrant and empathetic human being let's be together and share the joy he brought into our lives.
At 4pm a 2nd Line processional will slowly make its way from Madrone to Nopa and into Alamo Square Park to send this wonderful young man off to a more peaceful place.
Love and kindness to you.
With thoughtfulness,
Madrone Art Bar
And after the jump, this week's Pop's calendar:
11/22/17 WEDNESDAY
Sterling Soul Night
Soul/R&B/Doo Wop/Girl Groups ALL 45s
with Matty Holt and guest DJs
6-9pm
No Cover
11/23/17 THURSDAY
Happy Thanksgiving!
Bar Opens at 1pm

BFF.fm Night
Rotating DJs from BFF.fm radio!
Support Community Radio
9PM-1:30AM
No Cover
21UP
11/24/17 FRIDAY  
Happy Hour Entertainment with DJ Sektor 6-9pm
CUFFIN'
9pm-2am
All thangs R&B party!
From 90s Classic R&B to today's Futuristic R&B and of course some of that new ratchet R&B for you ratchets out there, we finna make your Friday night smoothed out on the R&B tip……you feel me?\
No Cover
11/25/17 SATURDAY
Brunch Mob
10am-3pm
with DJs Milton Badley and Snelly Davis Jr. Soothing classics to accompany your Bacon Bloody Mary.
Patch & Rita
6pm-9pm
Who could resist this dynamic duo, with their sonorous adventures into the deserts of early 20th century songwriting? If you've got a hankerin' for some rootsy boot-stompin' tunes about whiskey and cheatin' women, then this is your place. Patch & Rita throw down some tunes like this coast has never seen, and you'll leave stomping your feet, we promise.
11/26/17 SUNDAY
La Piñata
The perfect blend of Electro-Cumbia, Breaks, Hip Hop, and Nu Latin Beats ready to be scooped up. Every 2nd, 3rd and 4th Sunday of the month with DJ Clave spreading the beats from 5-10pm. Free Salsa, Cumbia & Merengue Dance Lessons from 5-6pm with Colombian dance expert, Natalia.
POPS BAR
2800 24th Street @ York
San Francisco, CA 94110