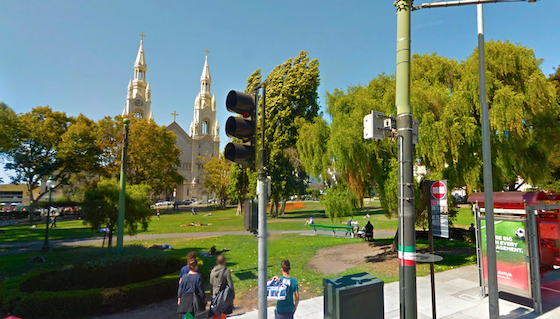 From Missed Connections:
You were hungover on the 21 – 8:00 am – w4m (hayes valley)
I was standing on the 21 this morning (got on at Buchanan, heading downtown), you were sitting down directly in front of me. You kind of nudged me with your foot and when I looked at you, you were waving as if you knew me. I couldn't really see your face because you were wearing a Warriors hat and sunglasses, so I just rolled with it and pretended I knew who the hell you were, mostly because it was amusing to me, and also because I didn't want to ask "um who are you?" on a full bus first thing in the morning. I said "oh hey, what's up, how are you" and you replied that you went to "a few bars last night", then gestured at your coffee, implying a hangover. You said something else about a friend asking you to go to North Beach and scoffed "as if I go to North Beach". I gave you a courtesy laugh, pretended to look at something on my phone, then moved to the back of the bus.
I'm not sure if you mistook me for someone else or if I actually know you. If you are reading this, please tell me who you are, it's driving me nuts not knowing.
[link]
(Thanks, Aero!)