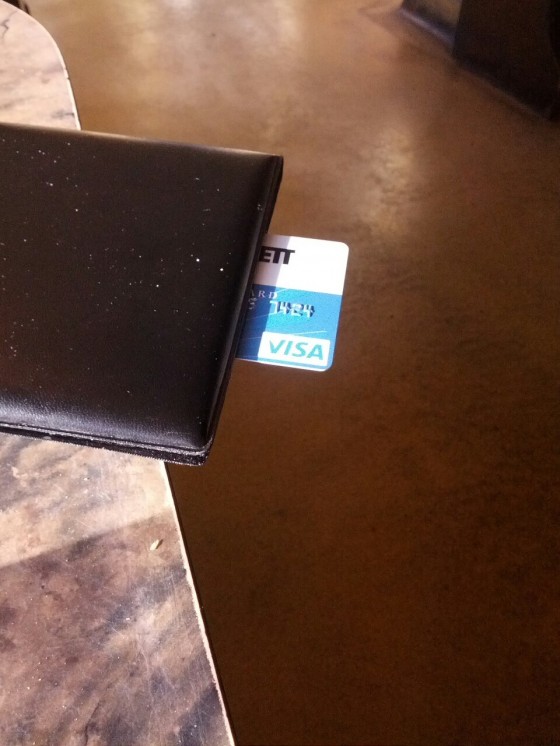 Former local blogger Ramona tells us all about it:
There is no greater horror (in a life with few horrors) than getting the check after dining or drinking with a large group of people. The worst worst time is when everyone has cash except for you, so they're like "How about you put it on your card and we'll give you money?" That innocent sounding "How about…" always ends with you putting $200 on your debit card and them handing you 16 crumpled ones, and you being like, "What the fuck?" and everyone being like "I put in the correct amount PLUS a little extra for tax," and then turning back to their conversations to leave you to be evicted from your apartment. The best worst time is when some extremely chill person who has never been out to dinner before is like "Just give me your cash and I'll put it on my card," and you're like "Okay," but are thinking: welcome to hell motherfucker.
Read on for Ramona's latest check-splitting horror, at an outdoor bar in Brooklyn.
[Photo by Honey Jets]