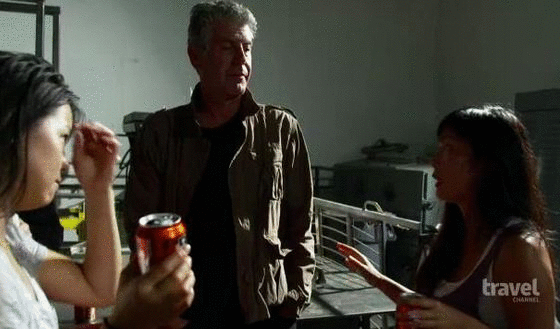 I doubt that you'll find anyone in this city who disagrees that brunch is a very important meal.  Even moreso on the first day of the year–which is exactly why we opted for a popup breakfast banh mi from our pals Valerie and Katie at Rice Paper Scissors.  Just check out how completely satisfied Mike and I look!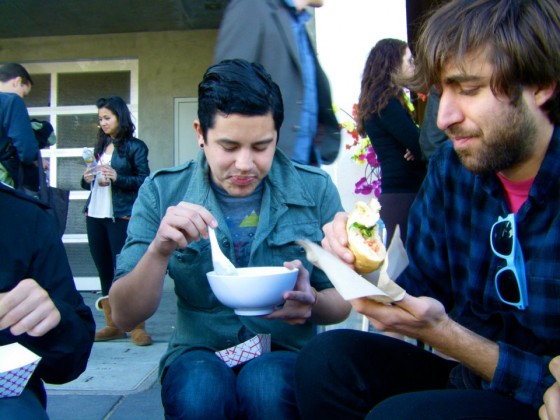 It turns out that we weren't alone in our estimation, as guerrilla food connoisseur Anthony Bourdain also felt the need to check it out himself earlier, and the best part is you can see it all yourself tonight on the Travel Channel's SF edition of the Layover!
Should you be hankering to try it out for once finally, perhaps for an adventurous date or something, catch the dynamic duo one last time this weekend at the Dungeness Crab House before they head off to Vietnam.
Dinner details here!