Scott writes in to let us know about this fundraising event for Marshall Elementary: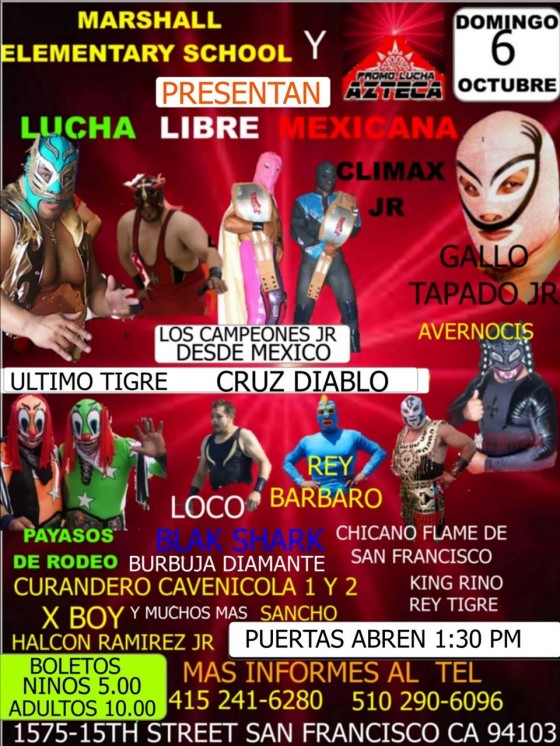 We are that small public elementary school on 15th and Capp. Our families are not wealthy, and we are struggling to figure out how to raise money for our school to fund the things that the school budget doesn't. And that is pretty much everything outside of teacher salaries.

This year, we are teaming up with Lucha Libre – Mexican wrestling. Lucha Libre is a form of wrestling, popular in Mexico and other Spanish-speaking countries, that is characterized by colorful masks, rapid sequences of holds and high-flying maneuvers. Should be more fun than the typical bake sale or silent auction! We will have some food to buy as well.

We set up a site to buy tickets and it would be great to get some of our community to come in and support our fundraiser.

$10 adults / $5 kids

OCT 6, Sunday, Doors open at 1:30 PM.
Looks pretty amazing.