The newly formed Bay Area Coffee Community (BACC) is hosting its first conference, Barista Nation, in the Women's Building on Saturday January 19.  The event is aimed largely at specialty coffee baristas looking to learn more about the cafe side of the business and sustaining a career in this area.  Talks by roasters Equator, Counter Culture, and Verve as well as several SCAA representatives and other coffee professionals are included in the agenda.
Don't work in the industry but still want to nerd out with baristas? You're in luck! The organization is launching a monthly series of Thursday night throwdowns (i.e., latte art competitions) from January 19* through June 13.  The final throwdown will be held right here in the neighborhood at Coffee Bar. Entry is free to the public and there will be food, drinks, and of course some very creatively manipulated steamed milk. See the attached flyer for details.
*The first competition is not on a Thursday.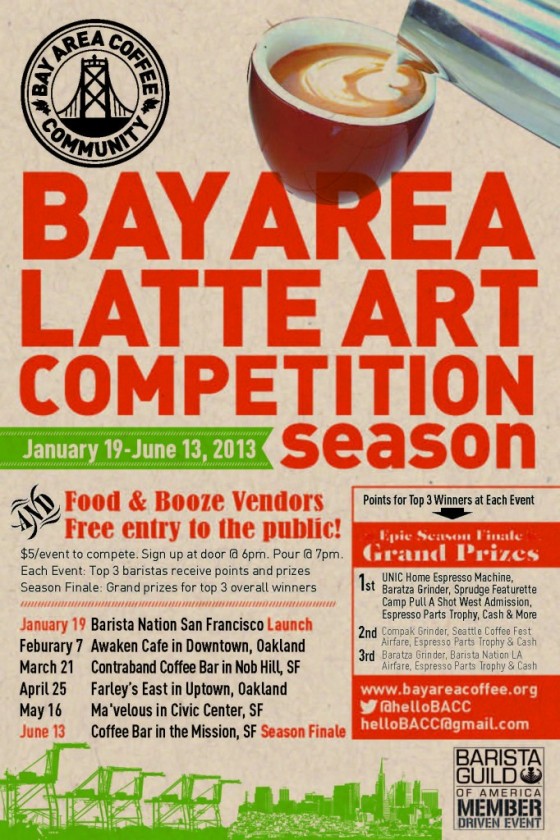 [via Sprudge]
-Jason Laska