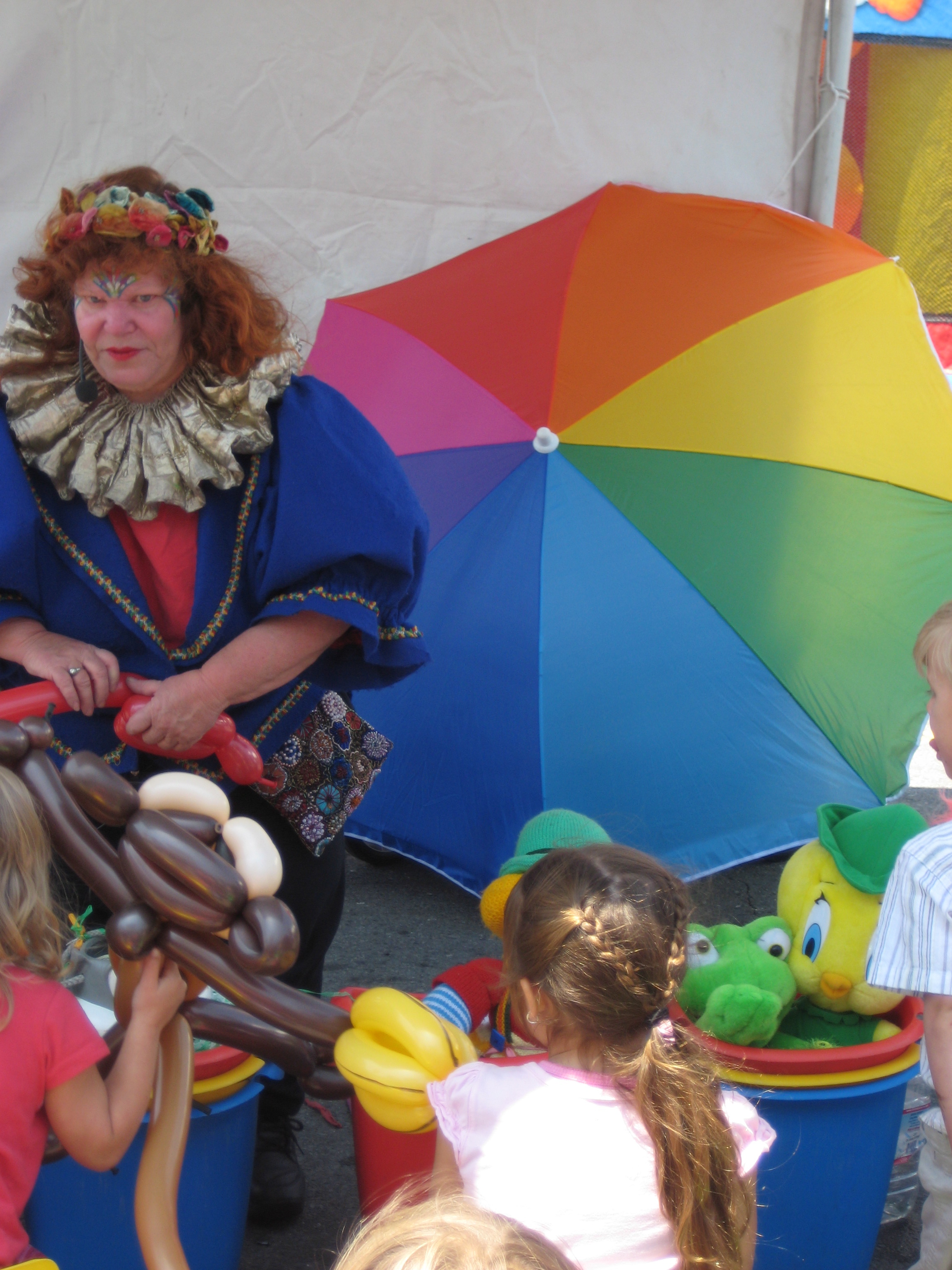 I had never really found clowns particularly scary until I saw this charmer at Carnaval this past weekend. On the surface she seems nice, making sweet balloon animals for the kids (notice that monkey in the front row). But the demonic gleam in her eye in the photo above hints towards a darker side:

It might just be me, but the lilting incantations coupled with the oddly unrhymed phrases is more than a little bit creepy.
Even if JJ wasn't frightened, I was.