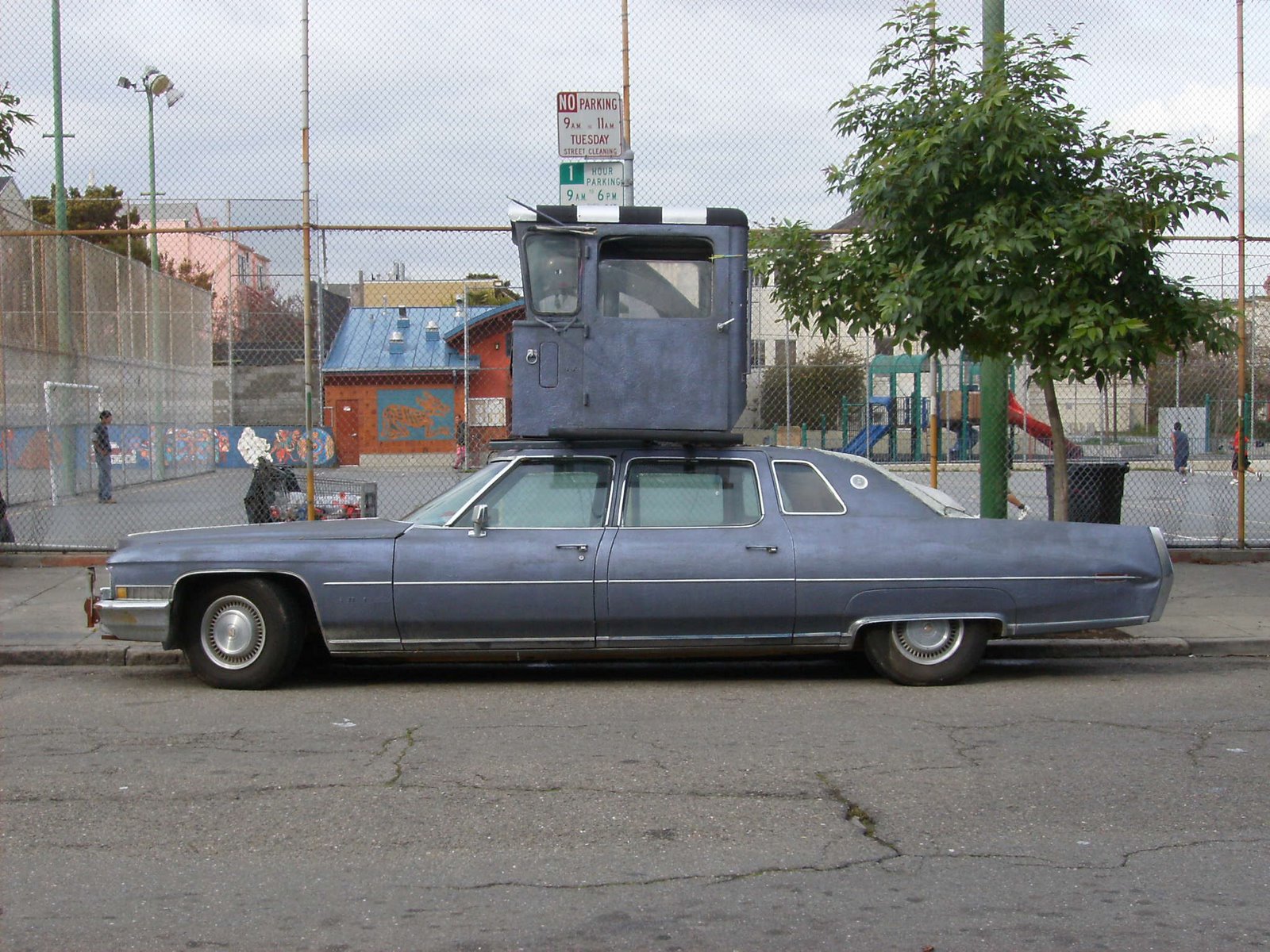 Mission Mission apologizes for having gone so car crazy lately, but LOOK AT THIS THING!
In my mind's eye, I see Joey Ramone, the Pope, Mickey Rourke and Lil Mama tooling around the neighborhood in this beast, blasting Cramps songs, shouting at cool kids, and side swiping vehicles parked in the bike lane.
Junk Thief has more pictures and background here.
Related: