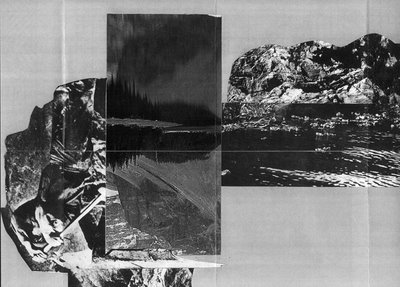 Partisan Gallery tonight hosts a celebration of the photocopied image. Twenty artists from SF and NY contributed homemade books made up of nothing but Xeroxes. The books will be on view at tonight's opening, and for sale in limited-edition box sets.
As a teenager, making concert flyers and comic books and poor man's poster art, I spent hours hovering over a copier. Now I work in a largely paperless office and rarely look at or read anything that's not on the internet. I really hope this exhibition doesn't trigger an intense longing for the sounds and smells of Kinko's.
Gravel & Gold has lots more details here.
Related: