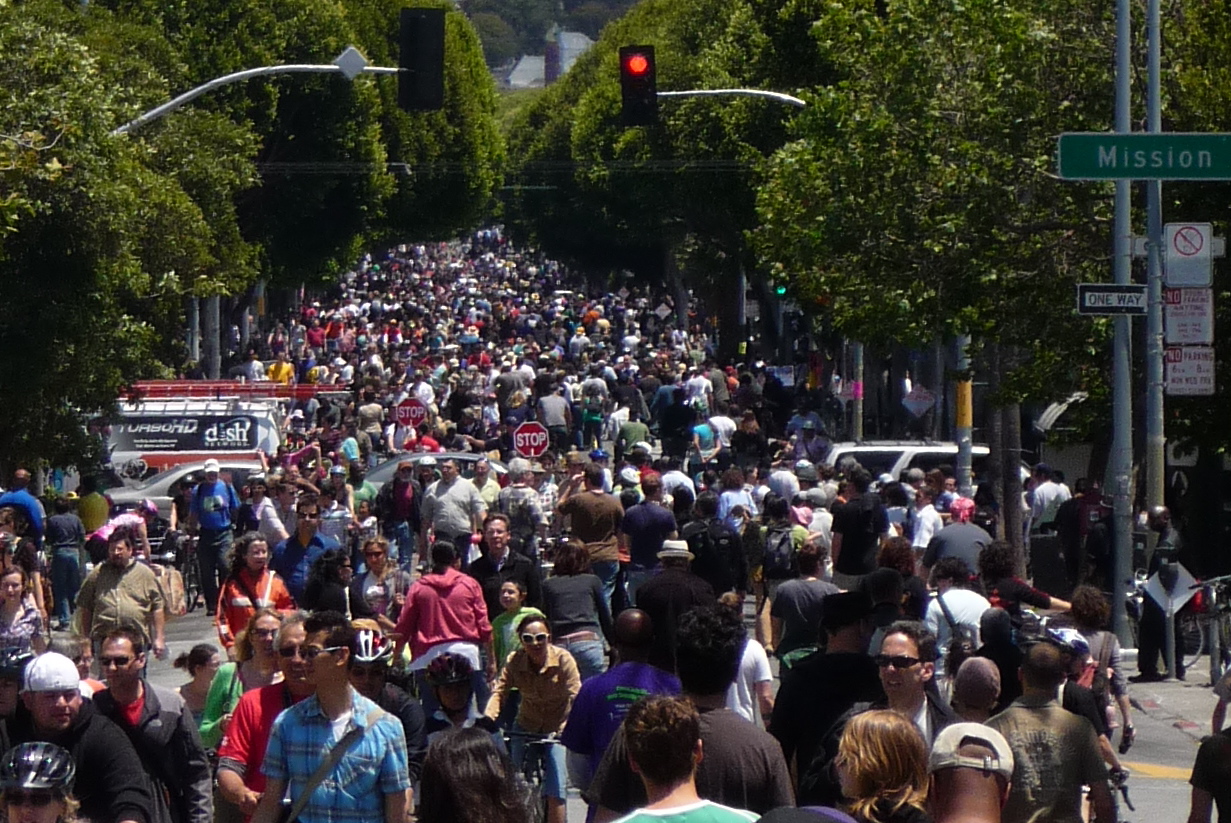 Sunday Streets appears to have been a success. The weather was great and the attendance was certainly high. Burrito Justice and Mission Loc@l have the breakdown in pictures.
Update: Check out Streetsblog's great coverage of the event.  They are also calling for the event to occur weekly and for the city to extend the hours beyond 10am-2pm.
On an unfortunate side note, reader guero comes to us with news that the city was being a little liberal with towing Mission resident's cars before the event. He reports that the towing began at 1 A.M–9 hours prior to the start of the event:
Crazy…I live on one of the blocks for this what-not and I swear about 15 tow trucks descended upon the cars still parked on the street. (about 20 minutes ago- some still here). I read the signs and moved my car earlier today but I guess a lot of people didn't bother. I have to admit, the signs were really flimsy and I'm not surprised that folks missed them. This must be a cash cow for the city and tow trucks. After each vehicle was hooked up, there were officers writing citations before they drove them off.
After hearing about what neighbors had to deal with during Carnaval, you have to wonder why there is not more outcry against the city's unreasonable actions towards Mission residents during public events.