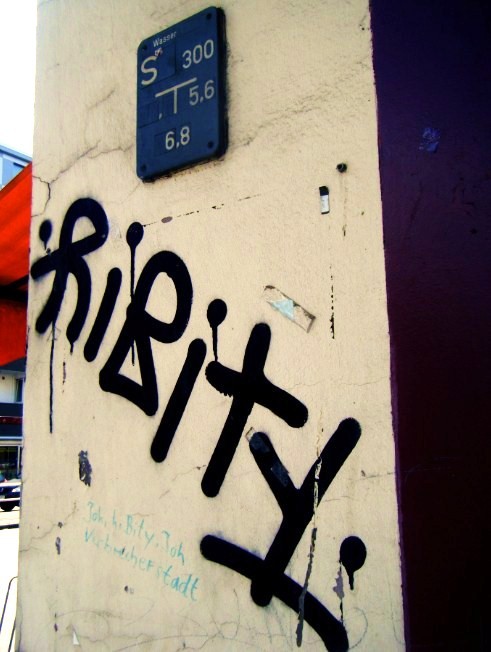 Our good buddy Edward from b e r l i n ' just spotted something unreal: Ribity in Berlin! Edward fills us in:
Came across this tag in Charlottenburg. [...] More to come as we find them.
By the way, German frogs say "QUACK"= quackity.
On a not entirely unrelated note, did I mention my favorite German brand name? Not "Froggy", or "Froglet", just plain "FROG" brand detergent.
Quack! Ha!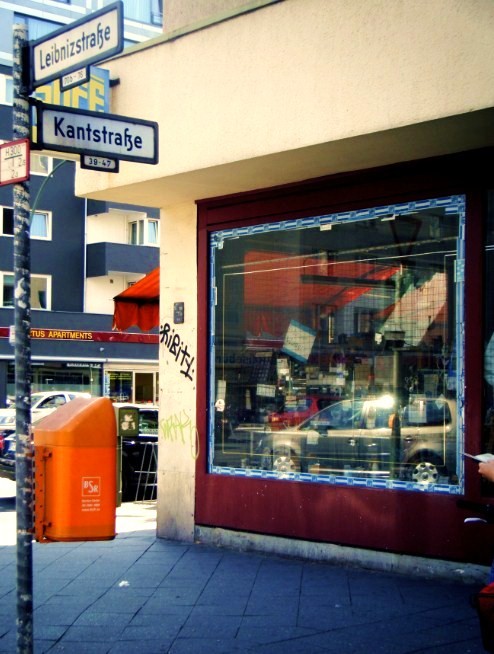 Detergent pic after the jump. Thanks, Edward!
Previously:
Relaxed Attitude Toward Graffiti in a Dolores-Like Park in Berlin
Berlin-SF Neighborhoods Map Mashup
Mission-Style Burritos in Berlin