I was worried that my unflattering review of Nap's 3 might lead to a flamewar. It's a legitimate concern. Allan helped put me at ease: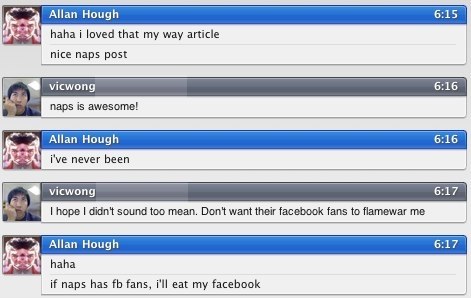 You heard it here first. If these hypothetical Nap's 3 facebook fans exist, then we'll make a Herzog-style documentary of Allan eating his facebook, which should be good since it's technically impossible.
Update: After School Naps <3 doesn't count!