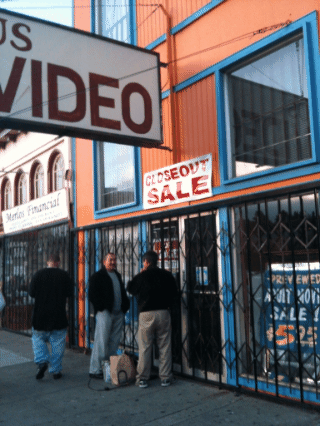 Local artist Rio Yañez laments another neighborhood closure:
The closing of US Video marks the final death of Video stores in the Mission that cater to working class Latino families in the neighborhood. All that's left in the neighborhood is Lost Weekend. I never thought I'd live to see the day that it would be easier to rent a copy of some obscure Orson Welles film than a copy of Transformers (or some other commercial mainstream movie).
I guess working-class Latino families are just going to have to learn to love Mr. Arkadin and rad t-shirts.