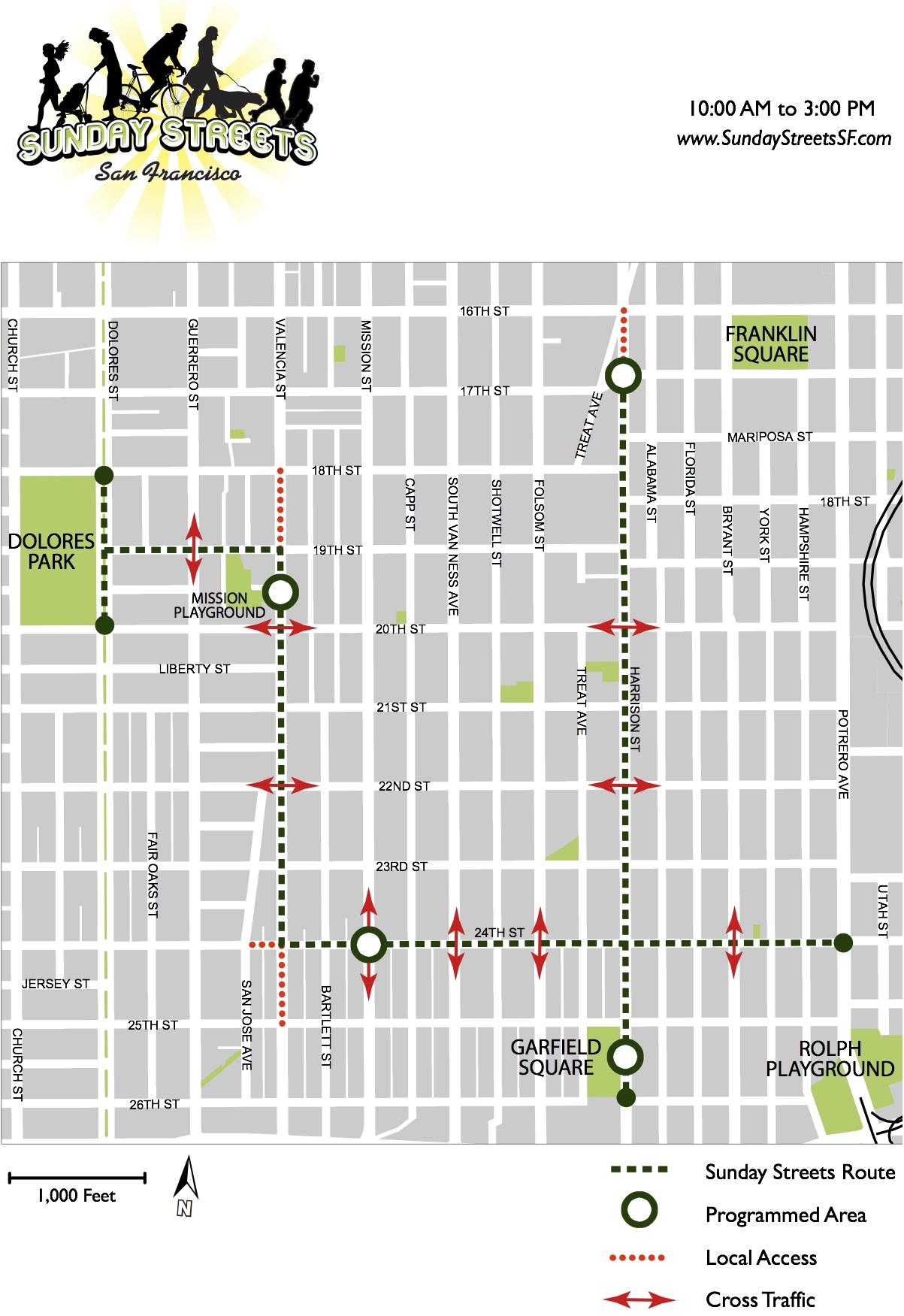 Woah, didn't this just happen less than a month ago? Well it looks like Sunday Streets in the Mission back for a second round this weekend. Not that anyone's complaining.
Lots of cool free events will be scattered along the route including:
Circus Performance: Harrison Street at 20th (O'Connell H.S. lot)
Presented by Circus Bella
• 11:30-12:00 Parade down Harrison
• 12:00-1:00 Live circus performance
I caught Circus Bella last weekend at Yerba Buena and it was awesome. They set up their own circus ring and are accompanied with live music composed by local accordion hero Rob Reich. It's going to be outdoors so you can bet that the trapeze will be hanging much higher than it was at their last performance at Amnesia.
Other than that, you can probably expect the usuals: purple robed guy on the tricycle with ginormo speakers, meligrosa snapping photos of her shoes, and a bunch of folks saying, "they should do this every week".
More at Sunday Streets SF.