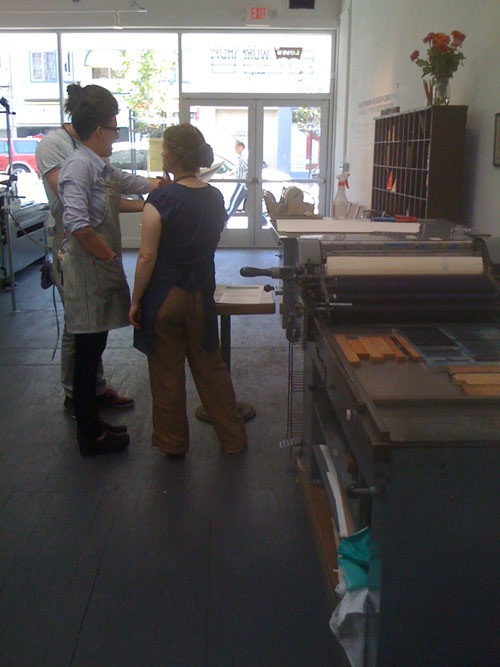 Rather than just stirring up controversy about the new Levi's project on Valencia like we did, our pals at SFist went inside:
So, the new Levi's pop-up thing (they're reluctant to call it a 'store,' and it's kind of not) in the former Slanted Door location on Valencia Street between 16th and 17th, is an interesting phenomenon. While on the one hand, cynics may want to see it as a simple branding exercise, it appears to be more than that, and presents an example of a retailer trying to do something creative and altruistic for an urban community, while still selling a few pairs of jeans.
I encourage you to read the rest. This is clearly not "formula retail," so perhaps that explains why Levi's was not rebuffed the way American Apparel was early last year.