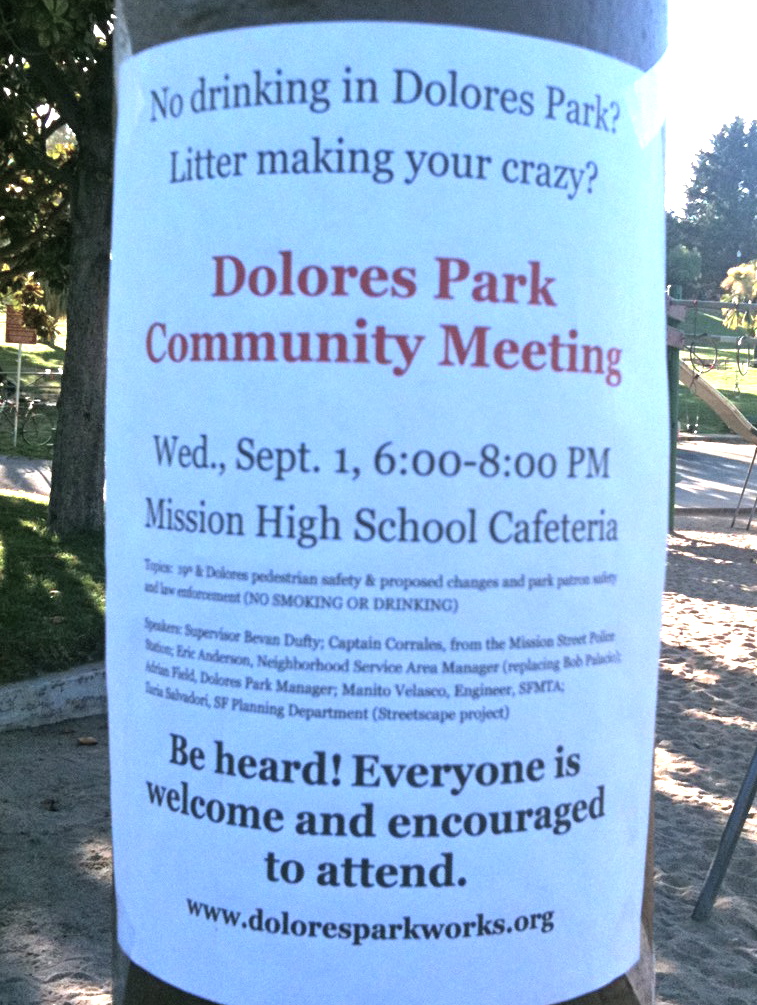 Do you want to protect your right to throw an alcoholic energy drink themed flash dance party in the park without being hassled by the po-po? Who doesn't?
Well now is your chance to be heard in front of the people that make these decisions:
Dolores Park Works has organized a community meeting to discuss safety, law enforcement and 19th & Dolores has been set. The big day is just two days away, Wednesday, September 1st, from 6:00-8:00, at Mission High School cafeteria, which is located across from the tennis courts in Dolores Park (entrance to cafeteria off of Dolores & 18th).

We will be covering:

19th & Dolores pedestrian safety & proposed changes
Park patron safety and law enforcement
Get to work folks, you have about 30 hours to formulate a convincing argument about how we live in a police state and that NIMBYs are harshing your mellow, man. See you there!
More info at DPW, thanks to Andy B. for the gentle reminder