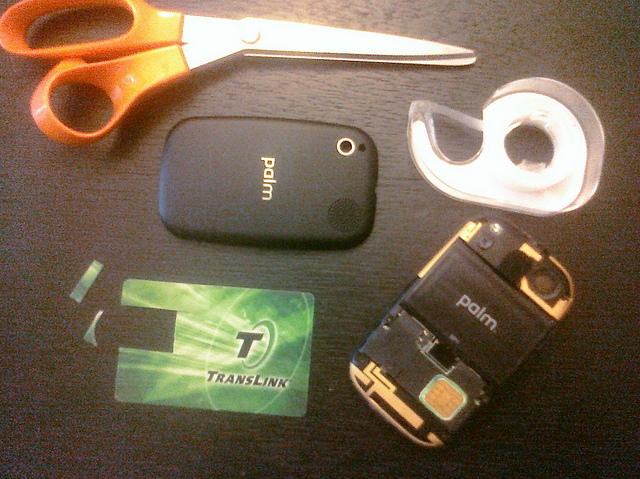 Global X tried this experiment. It didn't go well:
I waved my Palm Pré close to the RFID reader, even touching it at several angles –it didn't work. The conductor asked me what I was doing. Rather than get into a technical explanation, I just gave him $2 in cash. EPIC FAIL!
I tried this with a key card once. Worked fine.
Read on if you want.