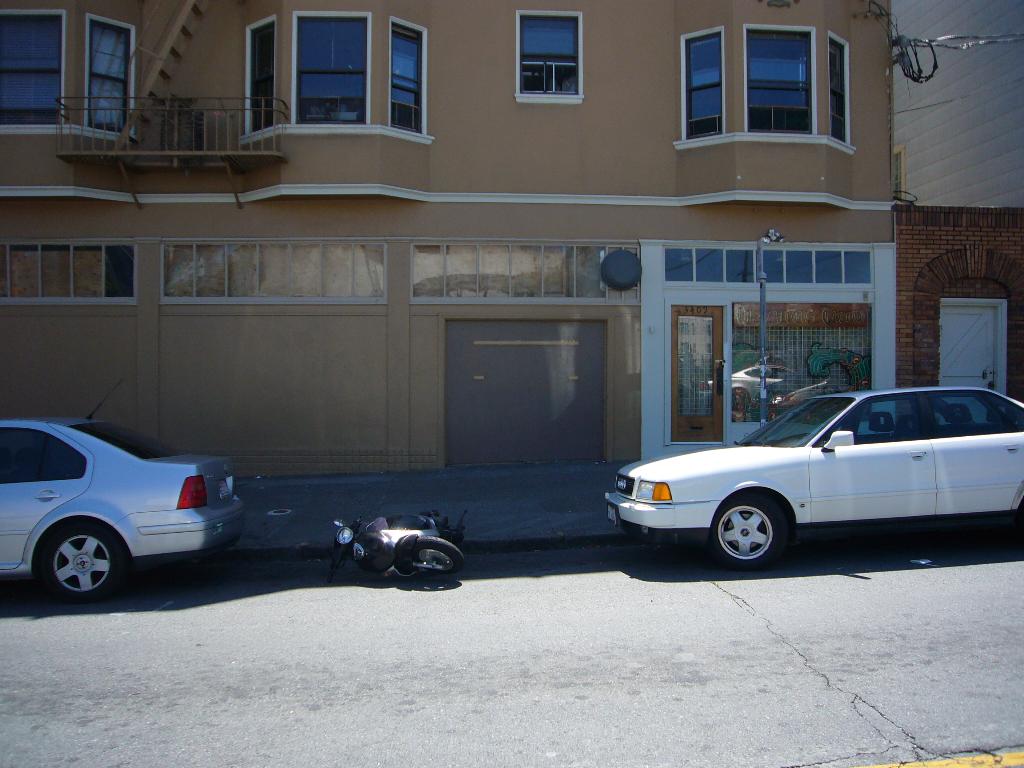 An ethical dilemma for a rainy Sunday.  Sure, the owner of the Faggio would obviously prefer finding his scooter upright upon returning, but would you be doing him a disservice by preventing him from knowing that something happened to his ride?  Assume there is no damage–does it matter if he knows?
Wait, what if the owner saw you propping it back up and assumed you knocked it over?!?  Would could you say then?  Have any of you ever gotten into trouble for mistimed altruism?
Confused?  Luckily, it's Sunday, so you can always go off and see a minister.