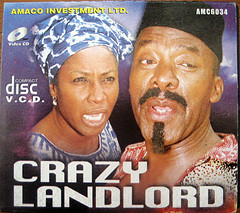 Sure, we've had our fill of crazy tenants, but what about crazy landlords?
Dylan writes:
a friend of mine lives in an apartment in the mission and he receives some of the most insane letters form his landlord you've ever seen. He started a blog about it….
Check out these choice bits:
"You are not my slaves and you can leave this building, to rent at another property or purchase real estate, where you are able to. I am not your slave either, but, I am your victim."
"I remember a story, a few year's ago, in the Mission District. There was a man who fell off of a balcony, at 4:00 am in the morning; from someone's backyard balcony. He died. It was a party."

"If you are having sex within my building, I prefer that you be in a heterosexual wedlock with whomever you are having sex with. I am expressing my personal belief and Catholic Christian faith to you."
"I am not cursing you, and I do not hope for your destruction, I am just quoting a scripture that might get you to stop bothering us."
"I prayed and asked my God, for another company, who would be more affordable. God helped me to find Faith Roofing Company, who helped me to re-roof the roof for $8,500.00."
The full letters are up at Letters From Judy. Enjoy them in all their low-res glory before Judy finds out and finally evicts this tenant for all the extra-martial sex he's allegedly been having.