Artist Iris Alden wrote in to share a story:
I'm a local artist/barback/sometimes I work at Adobe Book Shop. I'm guessing, what with your throughly thorough knowledge of the Mission, that you guys know about Swan (a.k.a The Birdman, a.k.a John Ratliff), the white bearded character almost seen at Adobe, sometimes sitting outside smoking, sometimes inside with or without a pigeon companion. Anyway, I made this comic after having a conversation with him one night, and I thought you guys might like to see it. Voila!
Voila: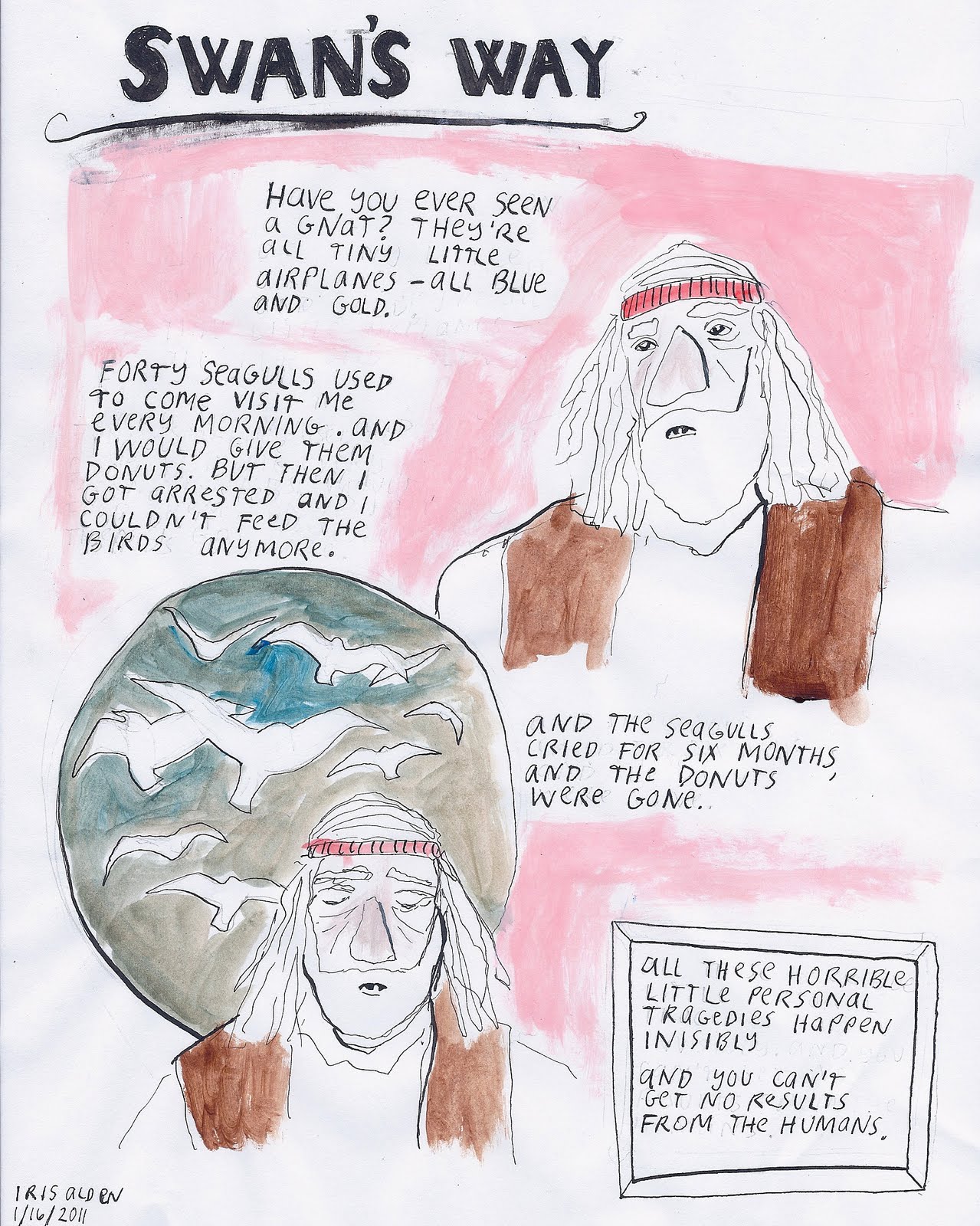 Can't get no results from the humans is right!
Previously:
Thanks, Iris!