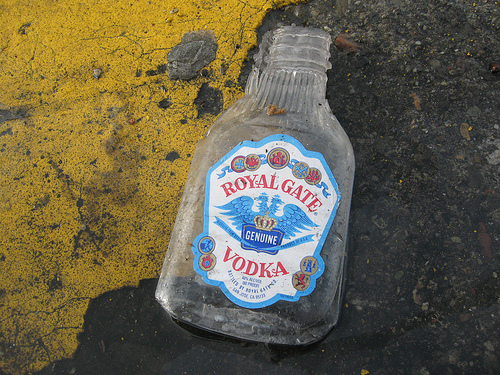 Amidst this week's media blitz surrounding our neighbor to the south, La Lengua, our buddy Cranky Old Mission Guy (who just launched a new website this week btw) came up with the best rechristening idea I've heard since I first heard "La Lengua" oh so many eons ago:
My new name for the area of the Mission around the 16th Street BART plaza is "Royal Gate", after the plastic vodka bottles strewn everywhere.
Totally! Sixteenth and Mission is totally a royal gateway — in the exact same way that this crummy vodka is "royal." Perfect!
(Thanks to our other buddy SCUM for finding the above photo.)
[Photo via Kute 'n' Krispy]