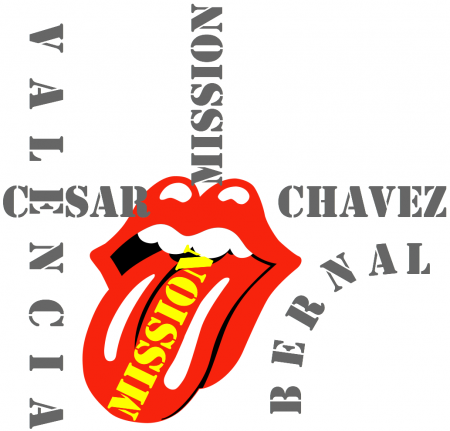 More congrats to Johnny0 (aka Burrito Justice), who single-handedly named a neighborhood using only his imagination and a series of tubes. This takes some serious chops. I should know, as I was totally unsuccessful in my attempts to coin "Civic Valley".
In the latest installment of this saga, the SF Examiner took an interest in this story and wrote it up. They declare:
So welcome to La Lengua, the Mission district-Bernal Heights microhood that needed a name. Yes, that's right, it's Spanish for "the Tongue," a reference to the district's shape, its preponderance of eateries serving tongue meat and the active imagination of the dude behind the Burrito Justice blog.
Perhaps most chilling, to me at least, was the closing line:
"I wouldn't say it's a hipster thing," Johnny0 said. "I think it's what happens when hipsters grow up and have kids … they come and live in La Lengua."
The first time I met Johnny0, I invited him to brunch the next day. He said he was busy doing dad stuff. Then he said sorta waved his fingers in front of me and said in a spooky voice, "I am your fuuuuuture!"
This has haunted me ever since.
[via the Examiner]