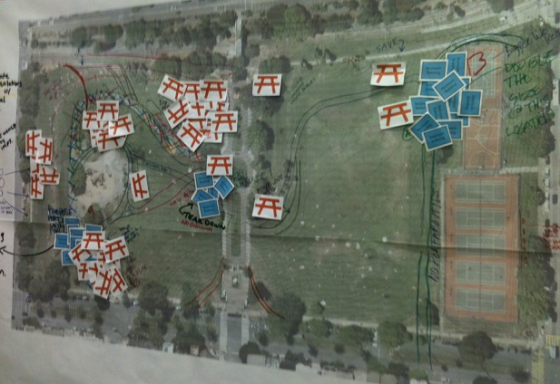 Mission Local reports from last night's pivotal (and controversial) meeting of the Dolores Park Rehabilitation Project:
"We should build a pissoir so there are more bathrooms for women," asked a woman.
"Our pissoir subcommittee will look at that," promised [landscape architect Steve] Cancian.
Sounds like the event was a real laugh riot! Read on.
[Photo by Mission Local]