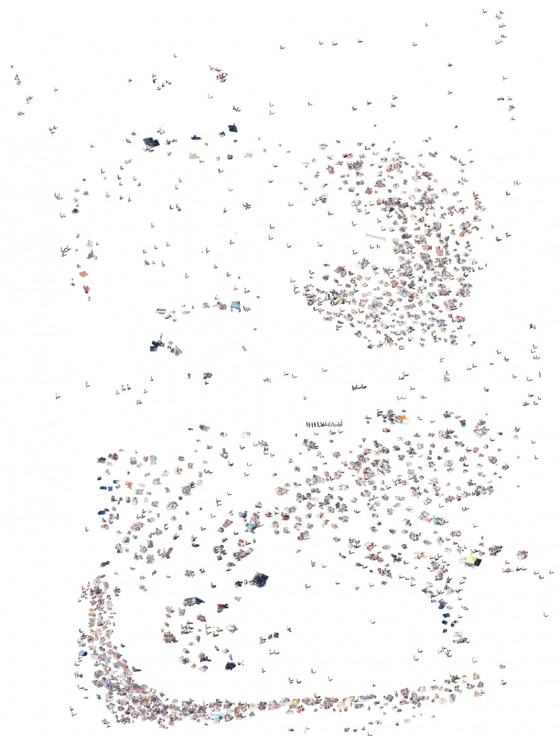 The artist Jenny Odell explains:
[R]ather than hanging out in the actual, physical Dolores Park, I've been spending hours cutting out every single person in the very crowded Google Earth view of Dolores Park.
I guess we're a little late to this as it showed as part of a group show at Intersection for the Arts in October. But better late than never. Read on for more explanation and a look at all the people on Pier 39.
[via ivorydaggers]
UPDATE: The show is up through mid-January!