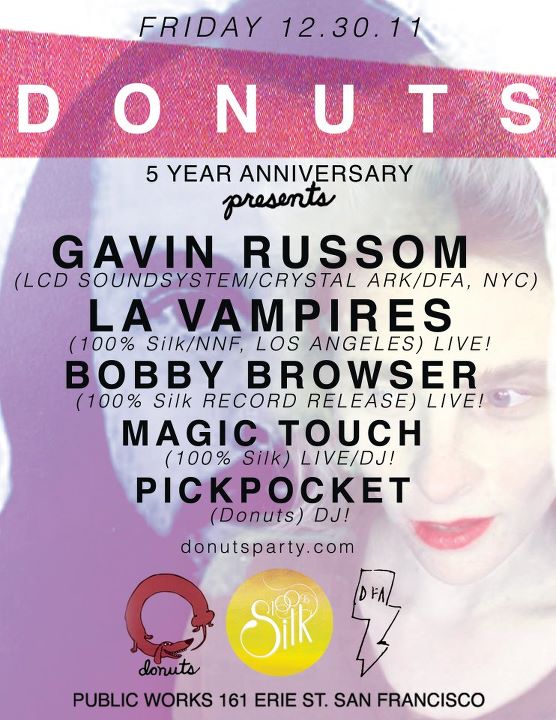 Uh, Gavin Russom released one of the best songs of the year this year, if you ask me. Check it:
http://www.youtube.com/watch?v=A8YuNL7CMf4
And he's celebrating NYEE with Donuts at Public Works tonight! L.A. Vampires are supposed to be the shit too, and Magic Touch is local and bangin'. Happy birthday, Donuts!