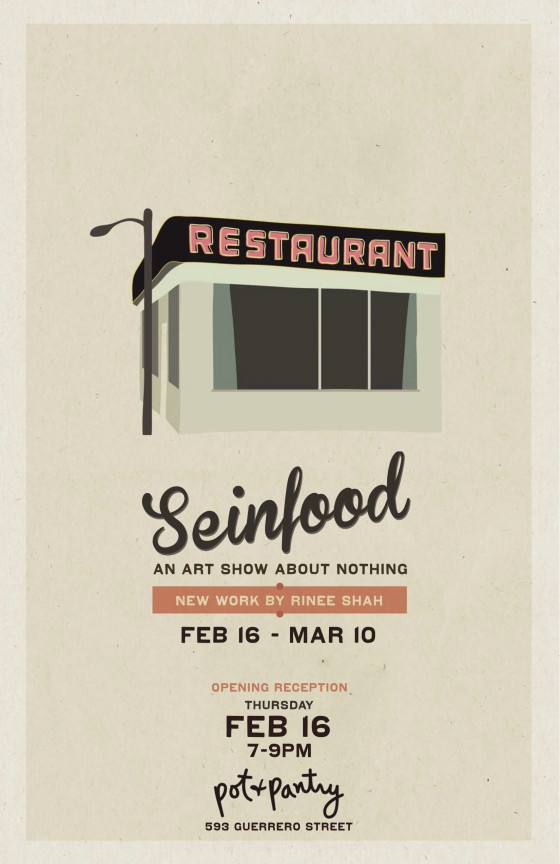 Check out Rinee Shah's new art show, appropriately opening at kitchen supply boutique Pot + Pantry. All artwork is of food items from the popular TV show Seinfeld, "Junior mints, chocolate babka, black and white cookie, and more!"
For added laughs come dressed as the Soup Nazi or Kramer or something!
Thursday, Feb 16th 7-9pm – 593 Guerrero Street near 18th.