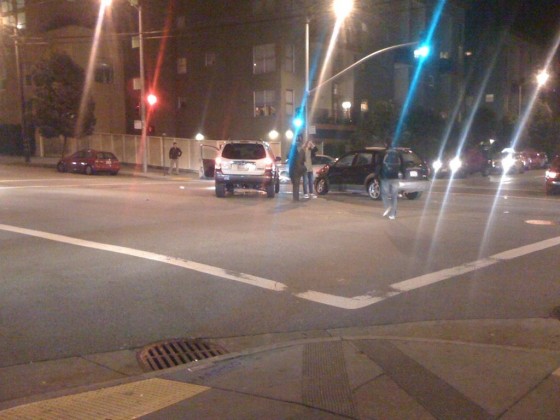 Ah, it's one of those rare San Francisco nights where it's so warm you can be out in shorts and a t-shirt at 11pm.  I hope you're all taking advantage of tonight, because we only get about 10 of these per year, so DON'T FUCK IT UP!  While you're at it, do be careful as well, especially if you happen to be near 16th Street, because there seems to be something in the air that's causing cars to crash all over the place.
Our pal Lindsey happened to (suspiciously) be at both scenes, and here's how it all went down according to her:
At 16th and Harrison we heard a loud band from inside Dear Mom and went out to see that two cars had collided and one was leaking liquid.  Everyone was out of the car and I called 911, but no one seemed to have any immediate injuries.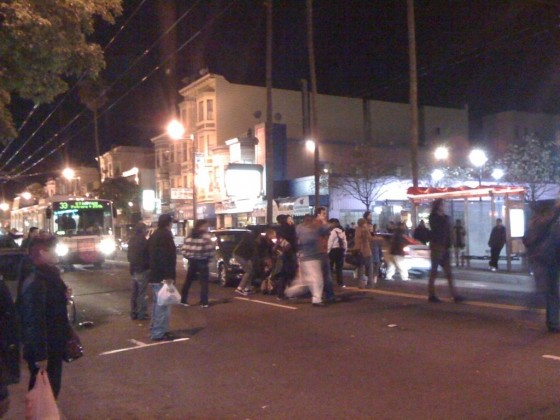 Then, at 16th and Mission I rolled up right after it happened and someone said a woman got hit by a car and "wasn't okay." The ambulance pulled out a stretcher but I didn't stick around much after that.  The Harrison accident happened at around 7pm and the Mission one was at about 8pm.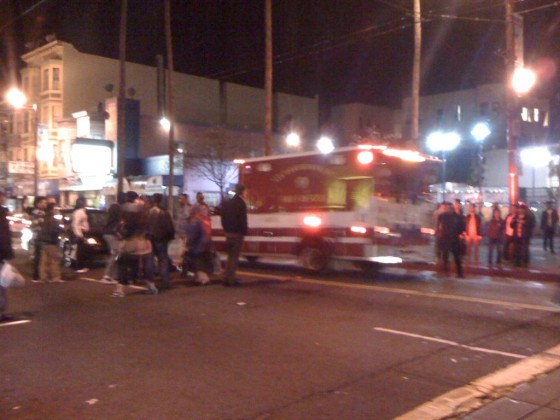 Wow, let's hope that she ended up being okay after all.  Be careful out there, folks!  And remember, don't blow it tonight!