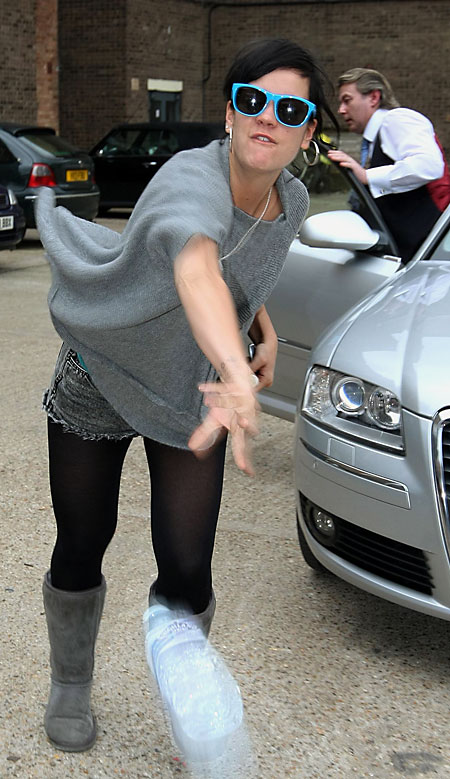 This type of thing has really been happening a lot recently, so everyone be sure to take extra care when walking around alone late at night.  This time the intended victim was San Francisco's premier fashion blogger, The Fog Bender:
Walked my bike up Clarion alley and was confronted by 3 kids who couldn't have been older than 18.  They ran up to me and started throwing punches and actually knocked me down and kicked me in the head a few times before i got up and started scrapping with them.  I picked up my bike and started swinging it at them saying "you wanna fuck with me?"  One of them threw a half empty plastic bottle of Coke at me.
Read the harrowing conclusion here.