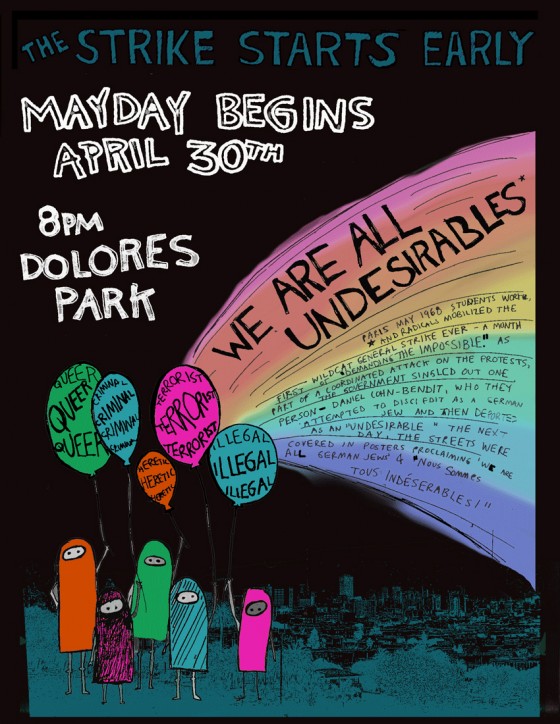 The group of people who went around the neighborhood tonight smashing up local business storefronts were not involved with the Occupy movement, according to a source who is heavily active in the movement. He concedes that there easily could be overlap in terms of people who also go to Occupy rallies, or support the cause, but that this is not action that is generally acceptable with the vastly peaceful protesters.
The source points out that wording in this post, where the above image was found, implies Black Bloc tactics, frowned upon by many Occupy protesters, and does not specifically call itself Occupy. Though it appears on a site that seems to be affiliated with Occupy Oakland.
Let's hope that the damage done tonight ends tonight and tomorrow's peaceful actions will strengthen, rather than overshadow, the strike's important messages.