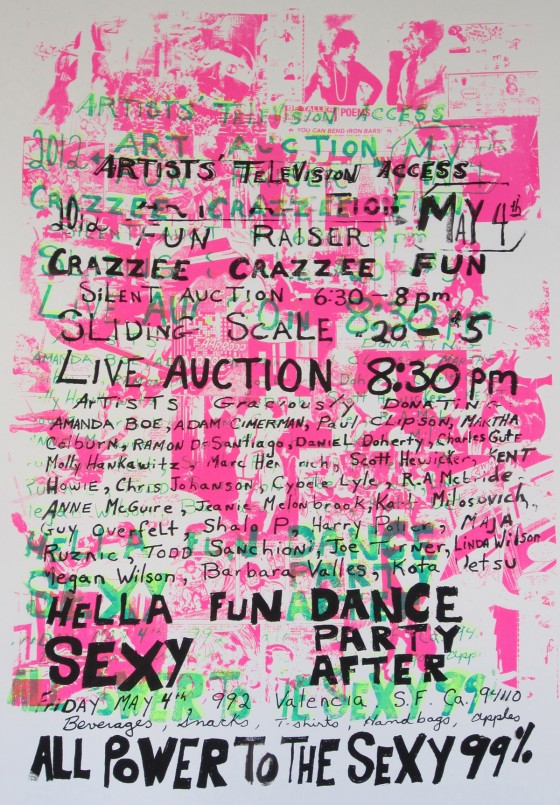 Since Artist's Television Access puts the FUN in FUNraiser, you might consider putting the FUND in fundraiser at their art auction tomorrow evening (Friday, 5/4). Seriously, ATA has been a Mission staple for almost 30 years. We need them.
Artist's Television Access invites you to attend this year's Art Auction FUNRaiser! More than 50 works will be available, including pieces by Chris Johansen, Martha Colburn, Scott Hewicker, and many more!

Come for the art, stay for the refreshments! Live music by The Beehavers and a post-auction soul dance party!
ATA is at 992 Valencia Street, near 21st.