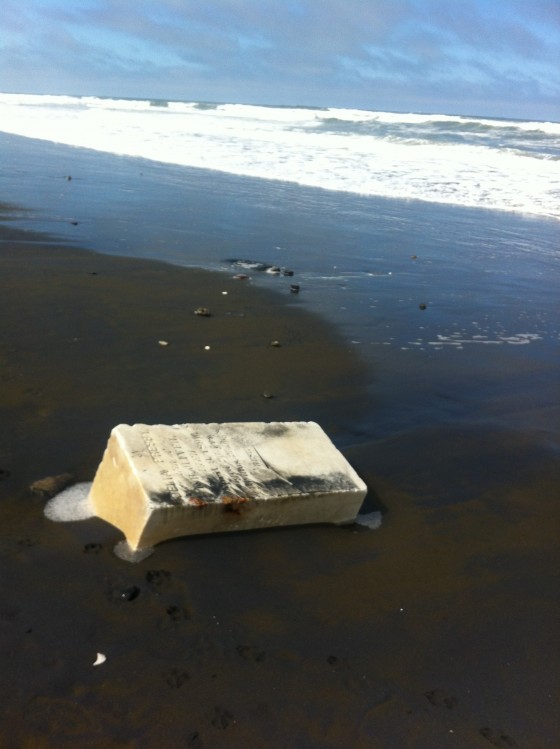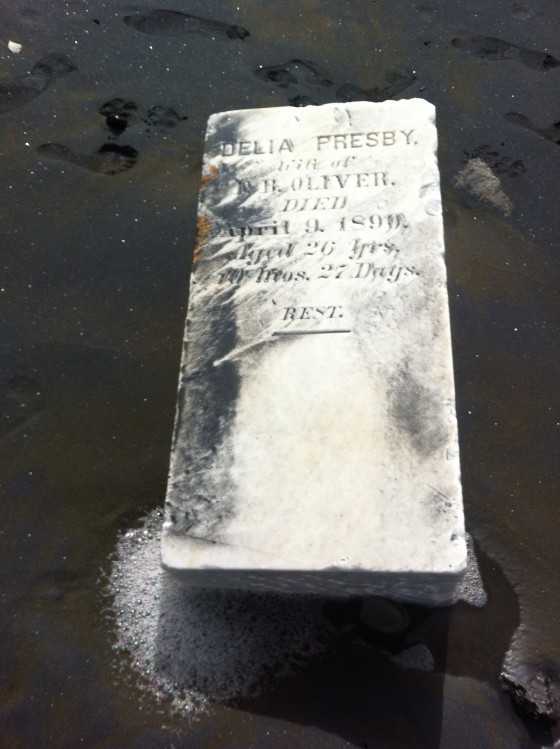 I wonder what it was like to be a married twentysomething in San Francisco in 1890.
(Photos submitted by reader Tim K. Thanks, Tim.)
UPDATE:
Delia Presby Oliver (nee Shattuck)'s death notice in the April 11 Daily Alta.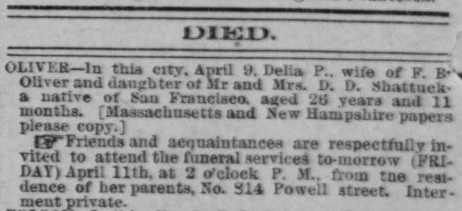 Delia and Frank were married in October 1885.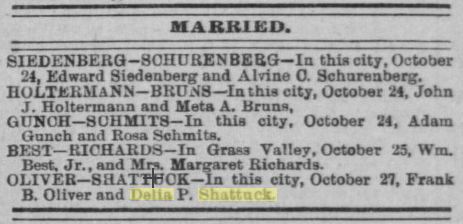 And this may have been Delia's house at 814 Powell (looks like she and Frank lived with her parents):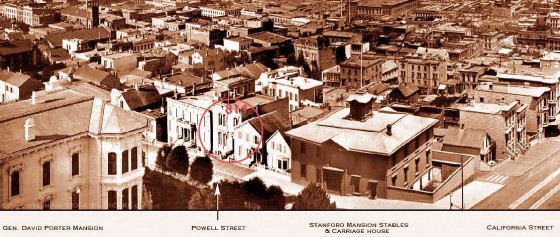 More details in the comments, which SFBay.ca has summarized.