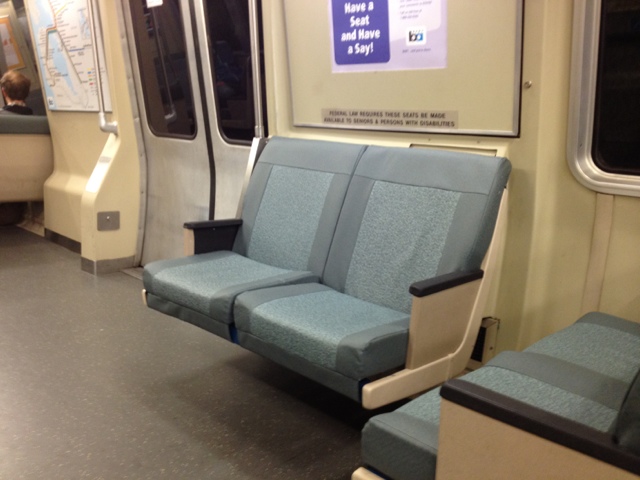 Apparently the West Oakland station is closed due to a fire under the tracks and no trains are going from SF to Oakland or vice-versa. The station placards are suggesting that riders find "alternate means of transportation."
So I guess this means that if you work in Oakland, today's a snow day for you! Most people I spoke with in that situation are simply going back home. Vic, what are YOU gonna do?
I swear, every time I ride BART something crazy always happens. On the other hand, look at these sweet vinyl seats and non-carpet floors! At least they've got that going for them.
UPDATE!!! Way more coverage over at SFist.
Previously: